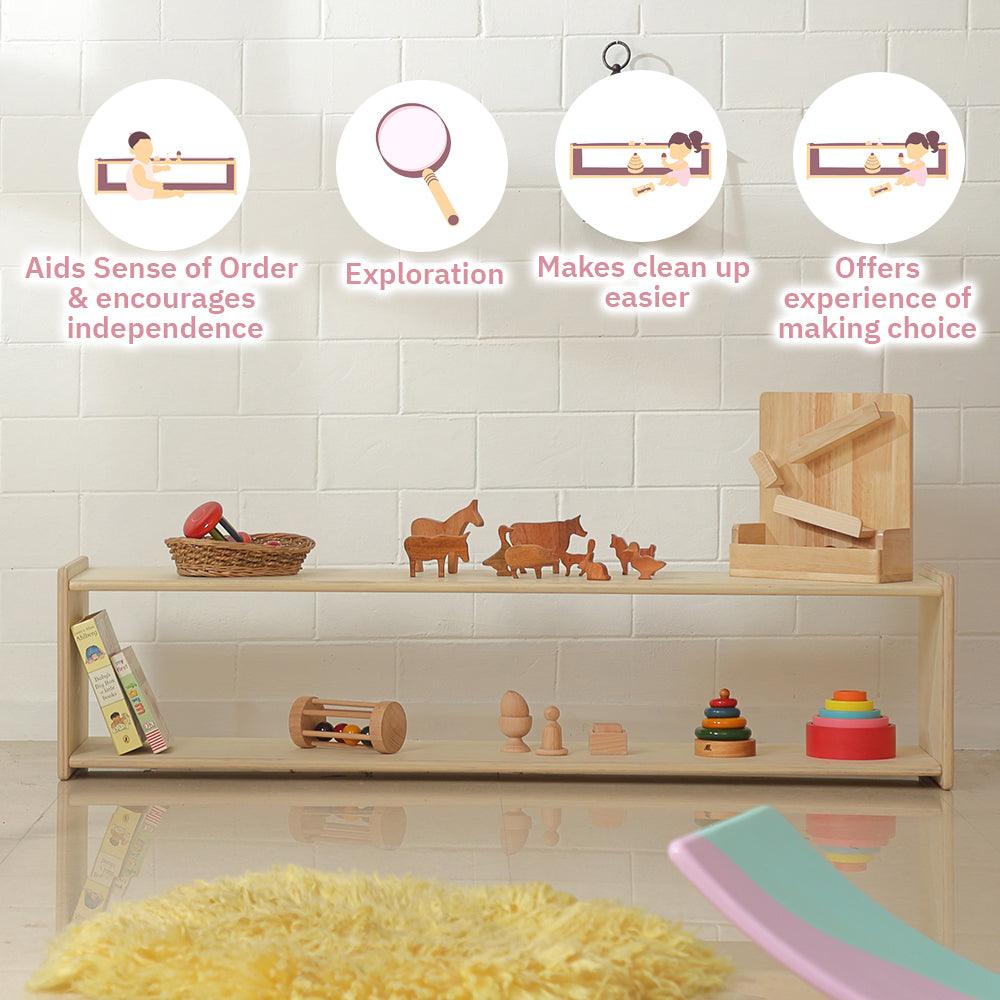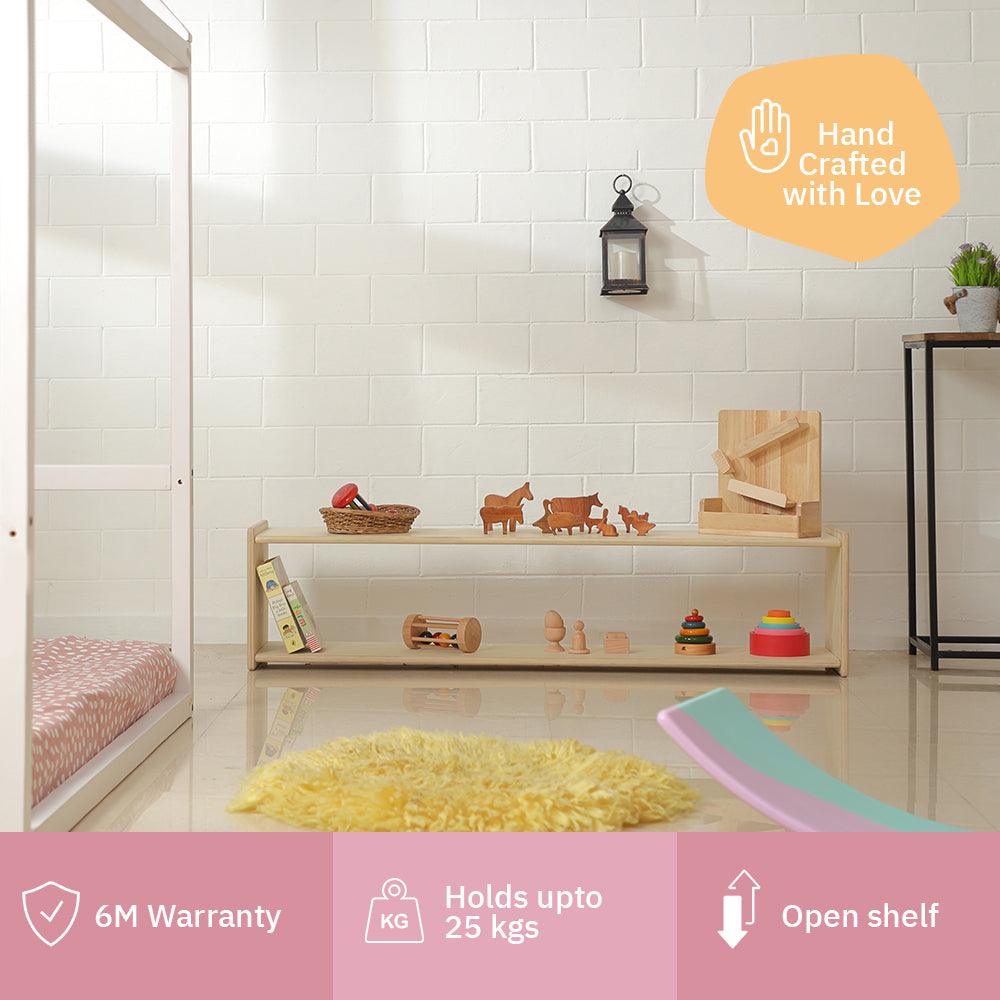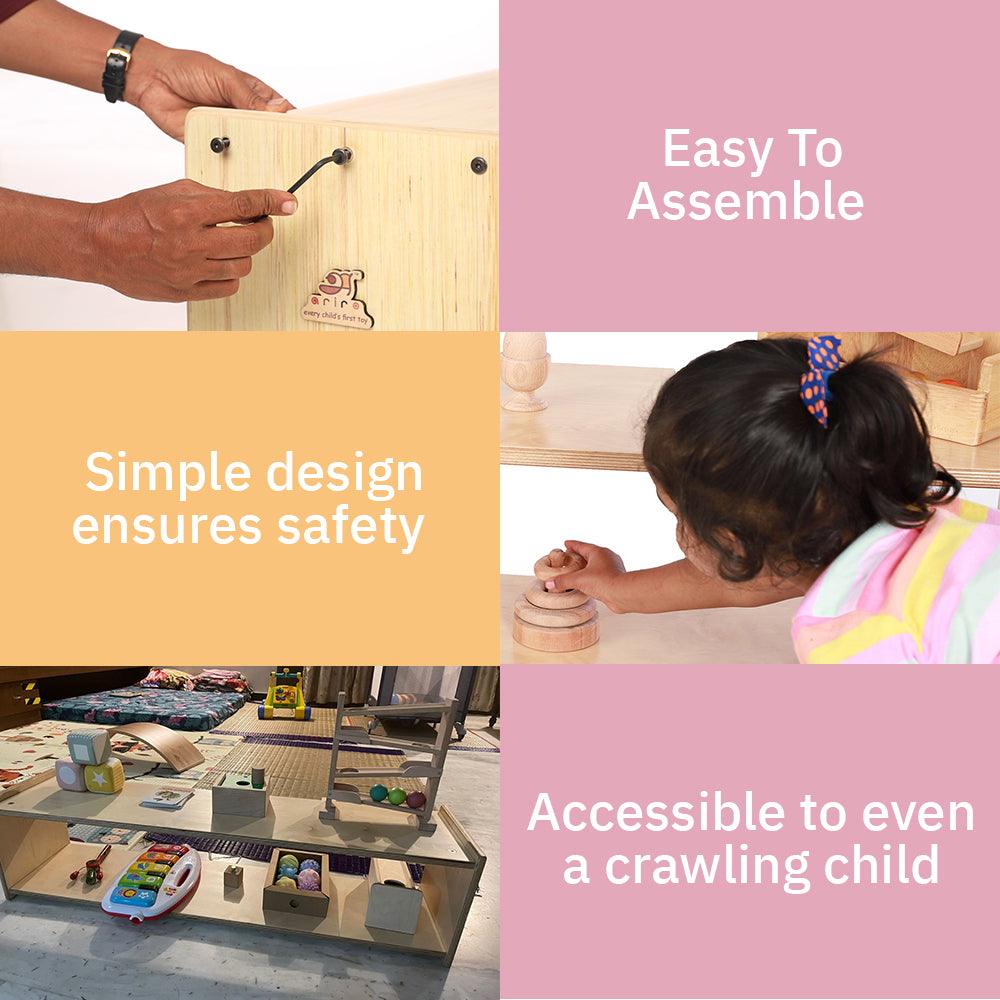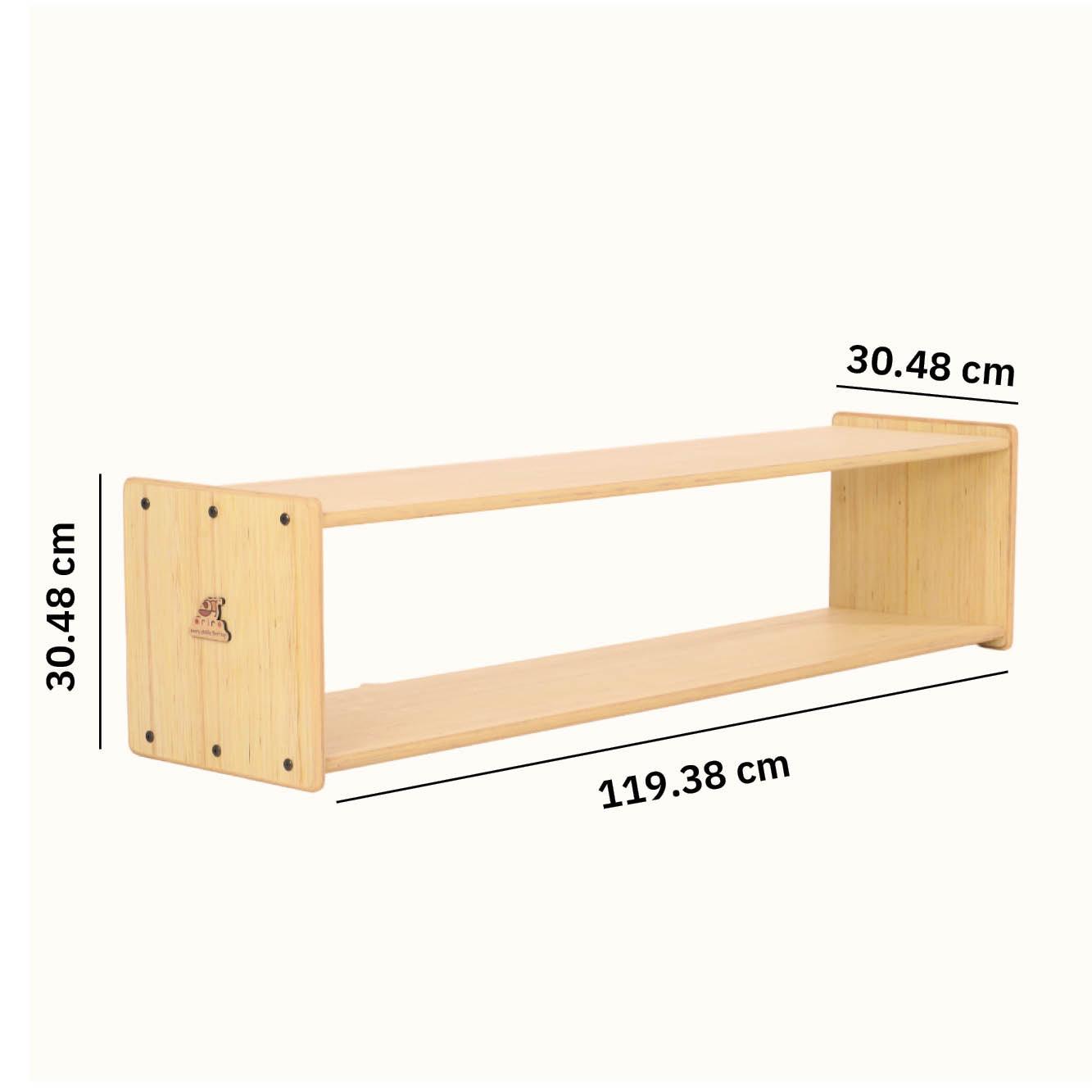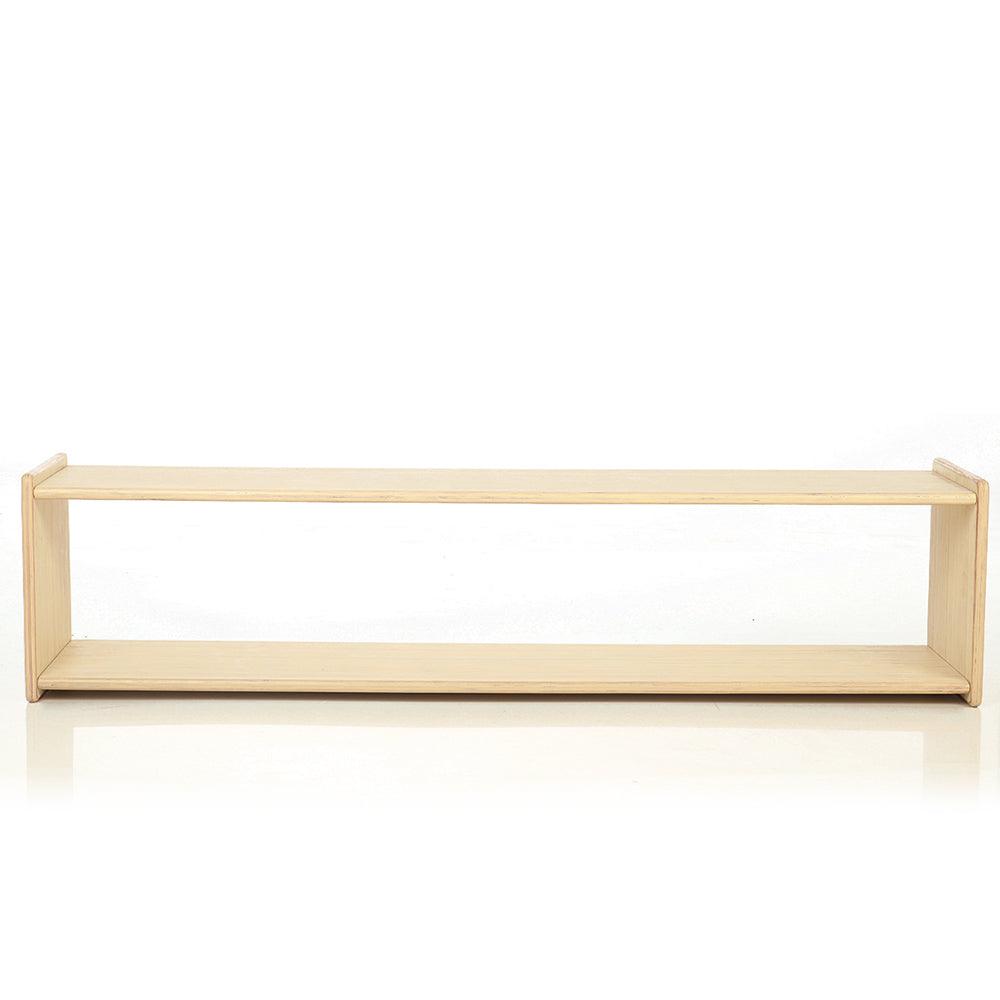 9 Months +
Montessori Toddler Low Shelf
Kindles curiosity | Supports sense of order | Aids independence | Offers freedom of choice | Maintain a clutter free space/ simplifies the space | Helps Organise materials | Understand cause and effect
Sale price
₹6,499.00
Regular price
Tax included.
Why Ariro's Low Shelf?
Is your child slithering around towards a destination??
This is the right time to encourage your child to move towards their toys by displaying them on their level
The low shelf allows your little one to choose what they want encouraging decision making
They feel more independent and empowered when they get to choose what they play with
They don't feel overwhelmed as there are only a few toys displayed according to their developmental milestones
When this shelf is positioned in the middle of a room they can access from both sides making it easier during the initial stages
Toddlers are sensitive to order and knowing where things belong gives them a sense of security & they can work in a relaxed manner
Once they know where their toys belong it makes it easier for them to clean up
It allows you to have a clutter-free space
Made from sturdy materials and child safe paint
Can be used from 9months to 5yrs
| | |
| --- | --- |
| | 6 Months |
| | Holds upto 25 Kgs |
Visit related Blog
Montessori Toy shelf 
The Low Self  also called a Montessori toy shelf/Wooden toy shelf/Montessori Infant Shelf or Montessori open shelf  is an essential part of every Montessori classroom and home that follow the method. It is a low wooden shelf at the child's height and is used to display toys or developmental aids according the child's need and interest at that time. A unique feature of the low Montessori shelf is that it doesn't have any doors and is designed in a manner that is open and accessible to even a slithering or crawling child. The rounded edges and purposefully done simple design ensure that your child's fingers don't get caught anywhere while accessing toys from this shelf.
Independent toddler 
This shelf will ensure independence of your toddler by offering them all the toys that they can choose from within their own comfort zone. It inculcates the habit of choosing and owning up to their choice. Also makes it easier for the child to put the toy back with out the help of the adult cultivating the habit of clean-up.  
Visually appealing Nursery 
A good toy shelf adds to the aesthetics of the nursery. This limits the number of toys that is out there for the child ensuring a clutter free space. With all the toy options clearly laid out to the child the process of selection becomes more easier  and child grows up to be more focused. 
**parental guidance necessary at all time 
Dimesnion:
119.38 x 30 x 30.48
---
Product Weight:
9Kgs
---
Assembly :
Comes in flat packing and needs assembly. It takes about 15 minutes to set up. DIY approach, please get in touch with us if you have any questions; we'd love to chat. Follow the guidelines as listed below.
Click here for Low shelf Instruction
Download PDF
Material:
Imported Sturdy Wood
Water based PU coat
| | |
| --- | --- |
| | Clean with a damp cloth |
| | Avoid washing with water |
| | Do not apply chemicals |
| | Avoid exposure to sunlight |
Your love is the only mission we work for! If you are not happy, please get back to us within 7 days for return/ exchange/ refunds. Call or whatsApp on 8939992452 Else mail to help@arirotoys.com
Know More