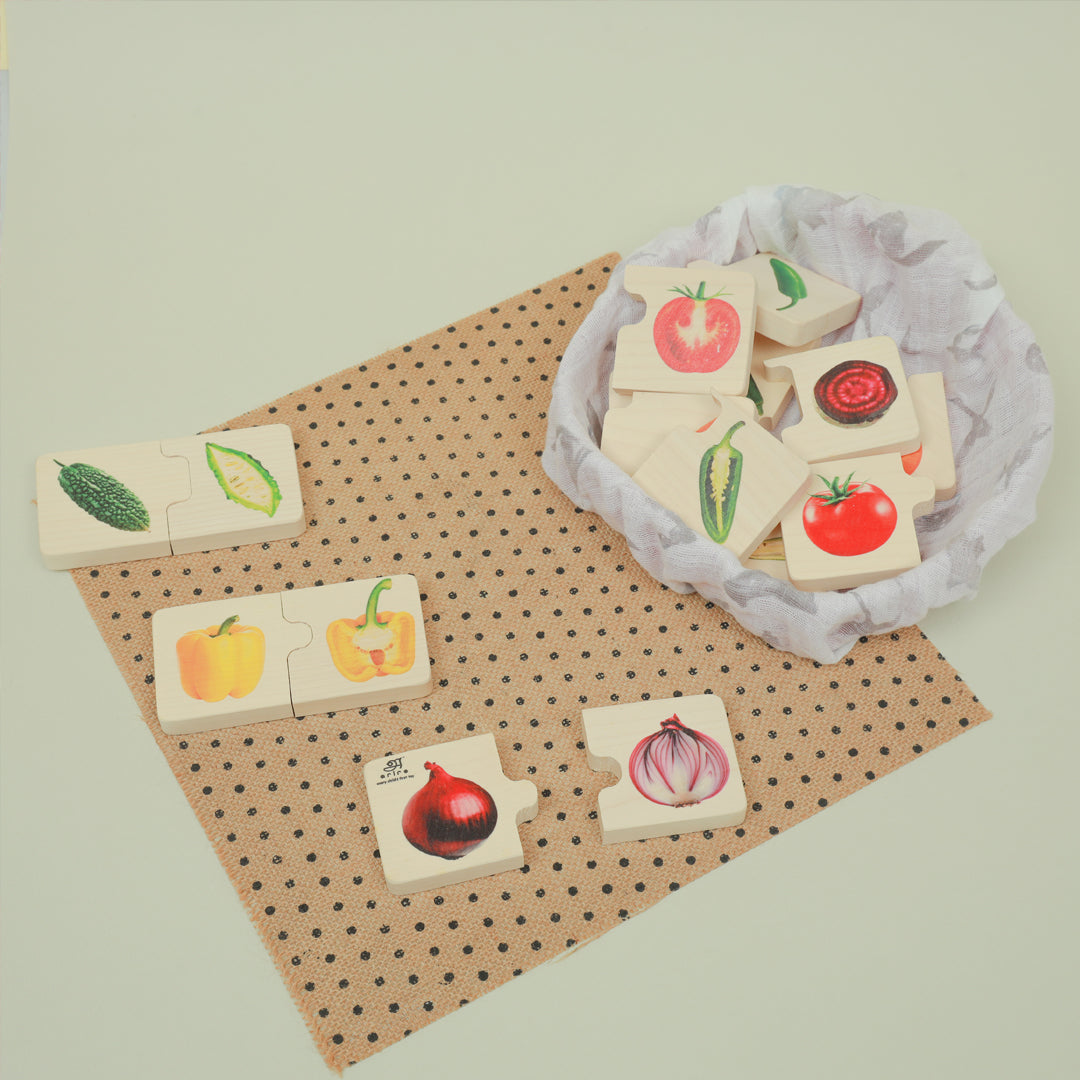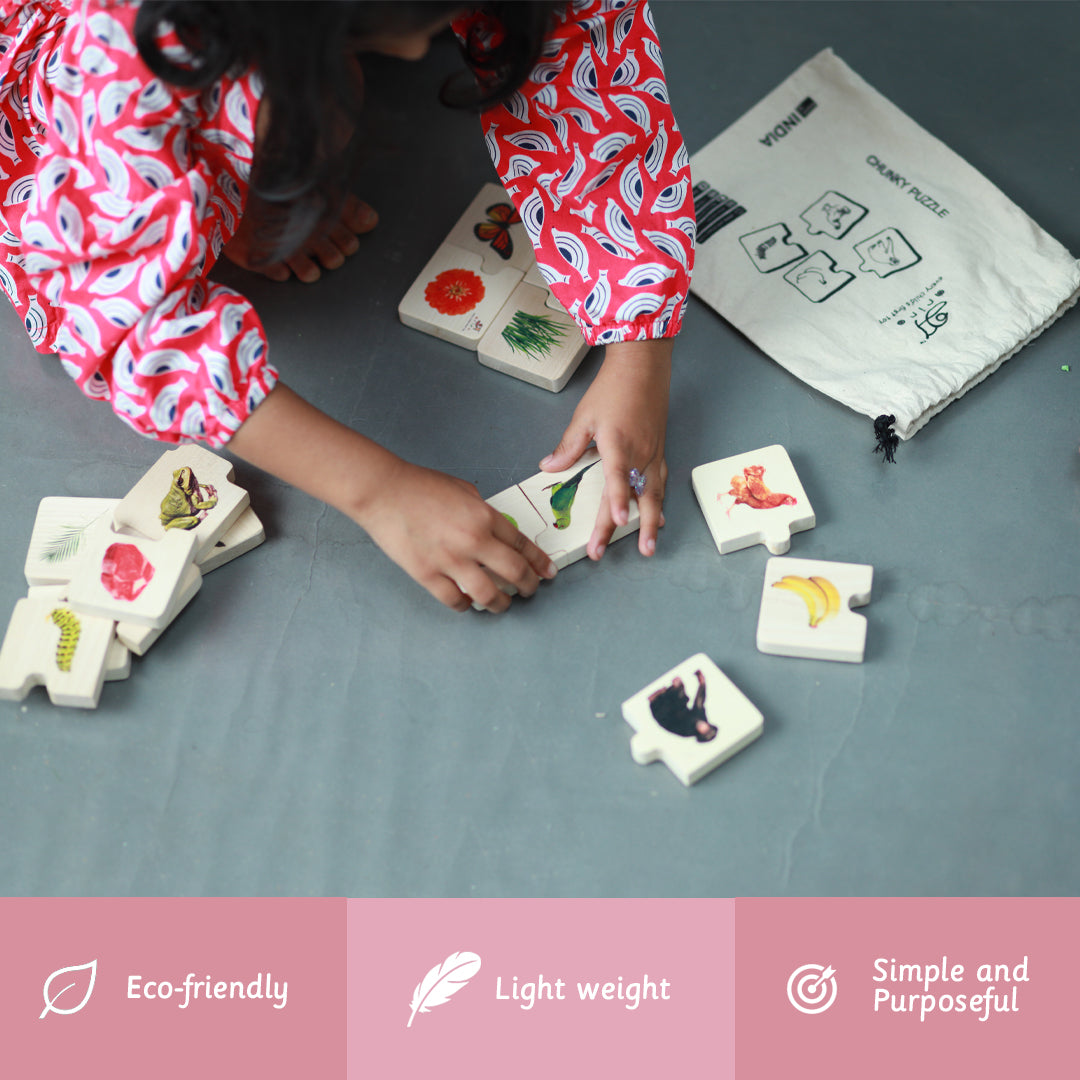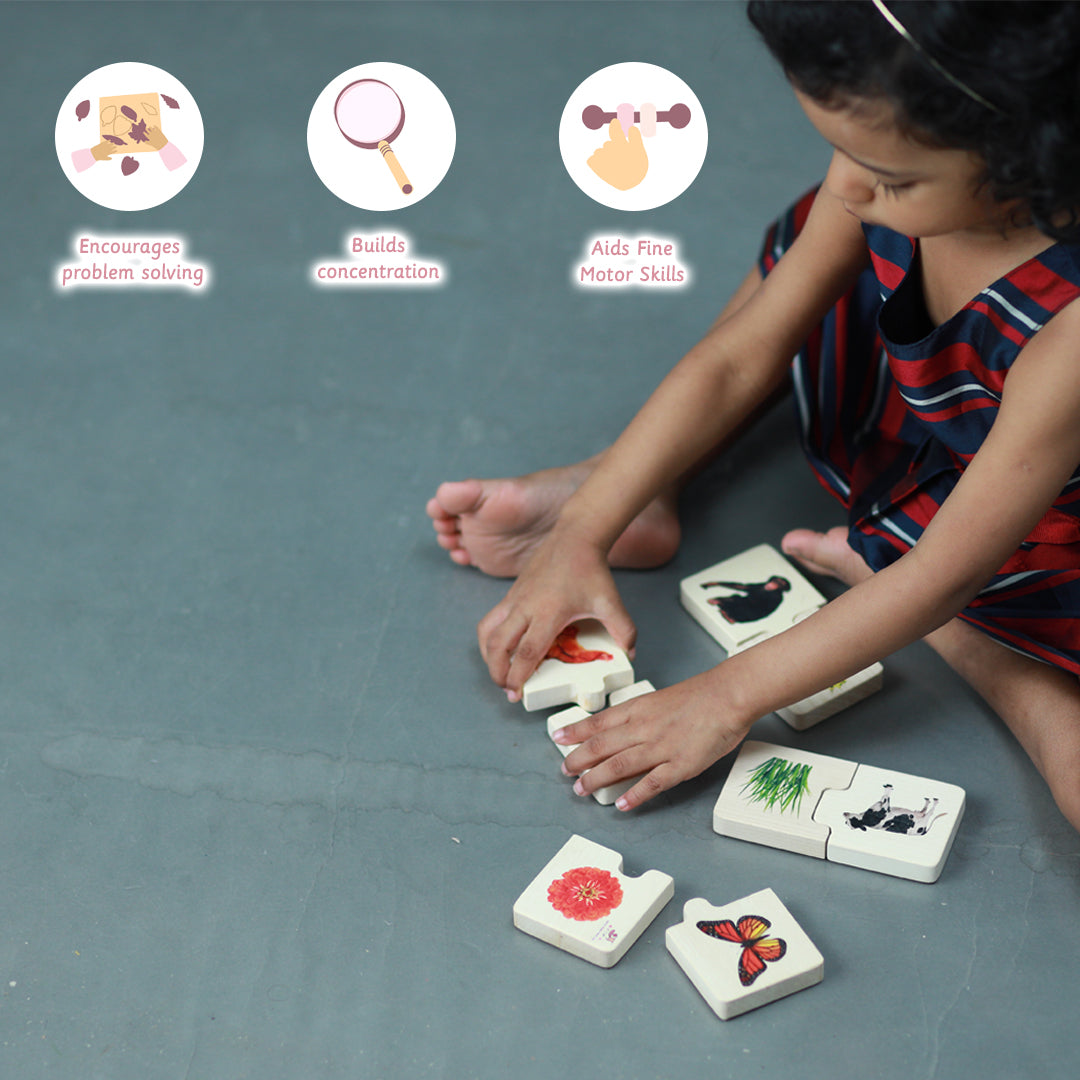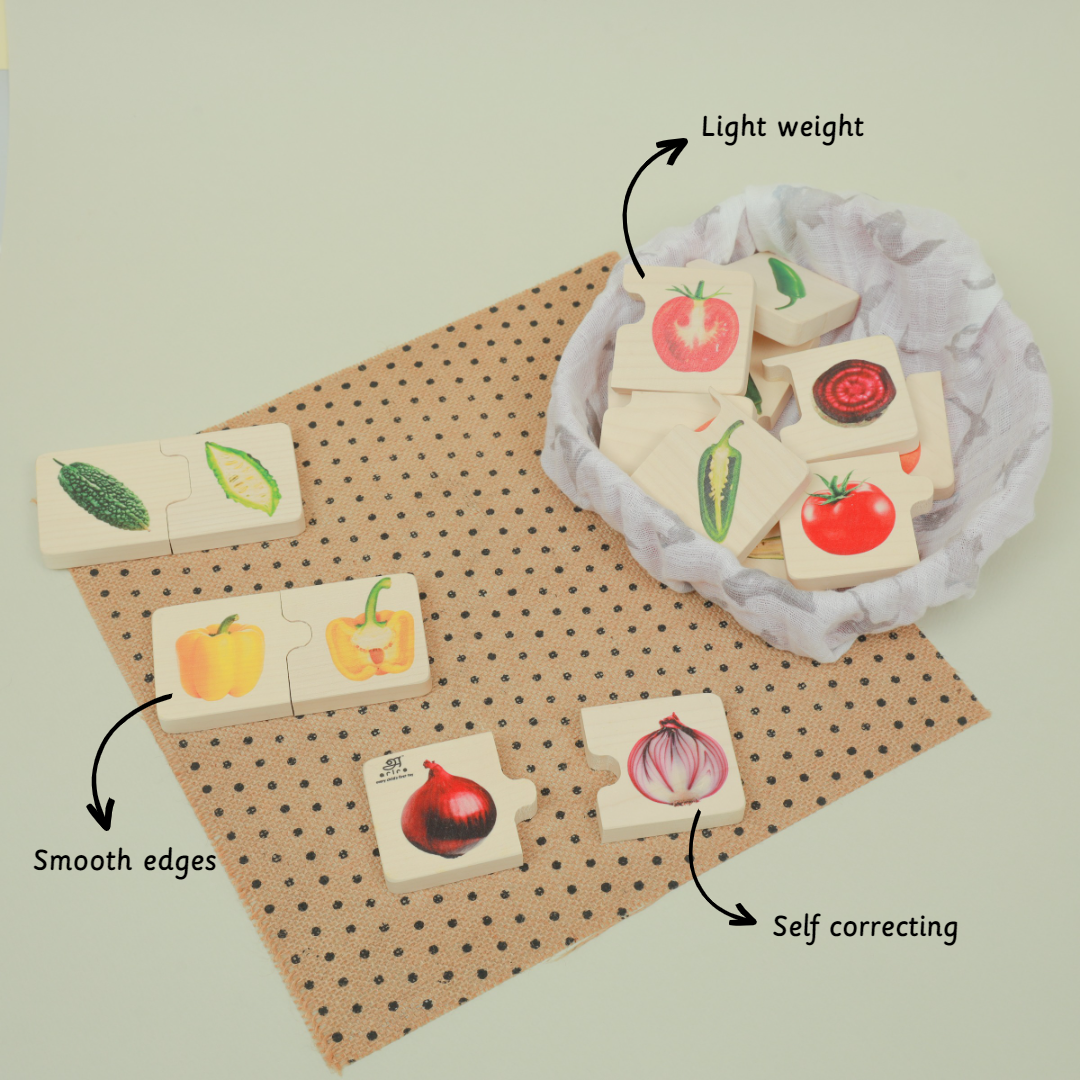 24 Months +
Chunky puzzle-Vegetables (16 Chunks)
Develops fine motor skill | Encourages attention to detail | Improves concentration | Supports positioning schema | Enhances eye-hand coordination | Strengthens visual perception | Builds problem solving skills | Boosts logical thinking skills
Sale price
₹1,199.00
Regular price
Tax included.
Why Ariro's Chunky puzzle?
Is your child beginning to question everything around them and become more attentive to their surroundings?
Introduce these Chunky puzzles to meet their developmental demands
The puzzles' chunkiness makes them simple to manipulate and work
Made from sturdy maple wood & finished with child-safe paint
Your child will have a sense of familiarity thanks to the realistic images of Indian Vegetables
Working with these puzzles will keep them curious, enhance their logical thinking and improve their problem solving ability
Additionally, jigsaw puzzles teach children about proportions and dimensions.
Your child will be able to build a good vocabulary
Working on these puzzles repeatedly will lead to curiosity about more vegetables
A follow up involving the real vegetables like cutting, making salads can also take place
Puzzles for Toddlers offers numerous benefits 
 A good Wooden puzzle 
can offer plenty of benefits. It helps in 
Hand-eye Coordination 
and leads to development of 
Fine Motor Skills
Spatial understanding
Your toddler is just exploring space and sizes. Wooden Puzzles would be an ideal way to encourage them explore what fits into what and how spaces work. 
Aids Brain Development 
It helps Your baby work on their Concentration. The child needs to understand how the puzzle works before attempting it, hence they are getting their Problem solving abilities sharpened here. It also helps with their cognitive development. 
Language Development 
As adults we can guide through the process of puzzle solving by instructing. Words used to instruct and describe the parts of the puzzle will enrich vocabulary. We can talk about the animal names, their food habits and later on develop simple memory games. 
 Creative play 
From all the information provided to them, children's will then let their imagination go wild. There is no end to the creative play involved here
**parental guidance necessary at all time 
Dimesnion: 23 x 23 x 1.7 cm
---
Product Weight: 430 grams
Material:
Maple wood with Child Safe UV Print
| | |
| --- | --- |
| | Clean with a damp cloth |
| | Avoid washing with water |
| | Do not apply chemicals |
| | Avoid exposure to sunlight |
Your love is the only mission we work for! If you are not happy, please get back to us within 7 days for return/ exchange/ refunds. Call or whatsApp on 8939992452 Else mail to help@arirotoys.com
Know More
Chunky puzzle-Vegetables (16 Chunks)
Sale price
₹1,199.00
Regular price