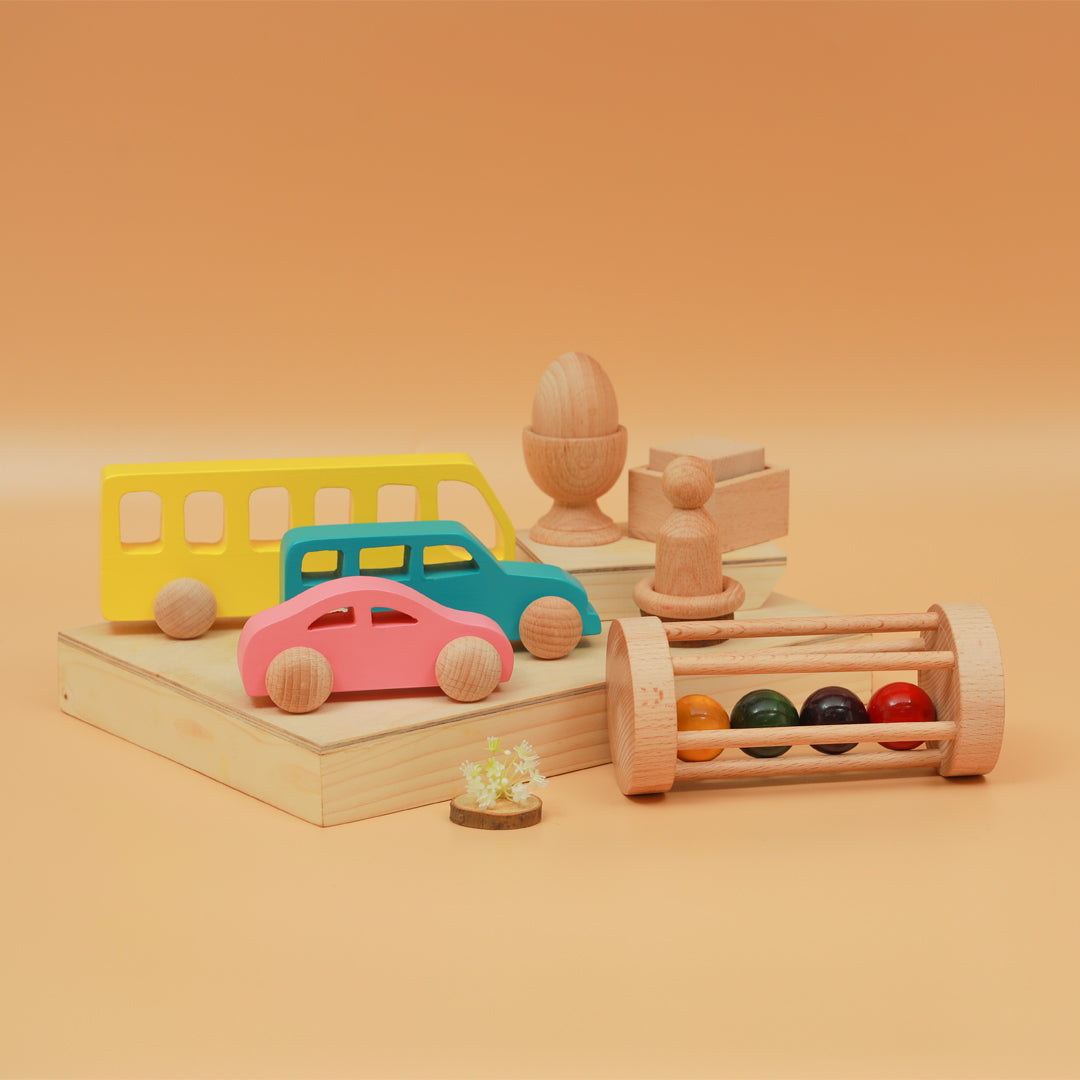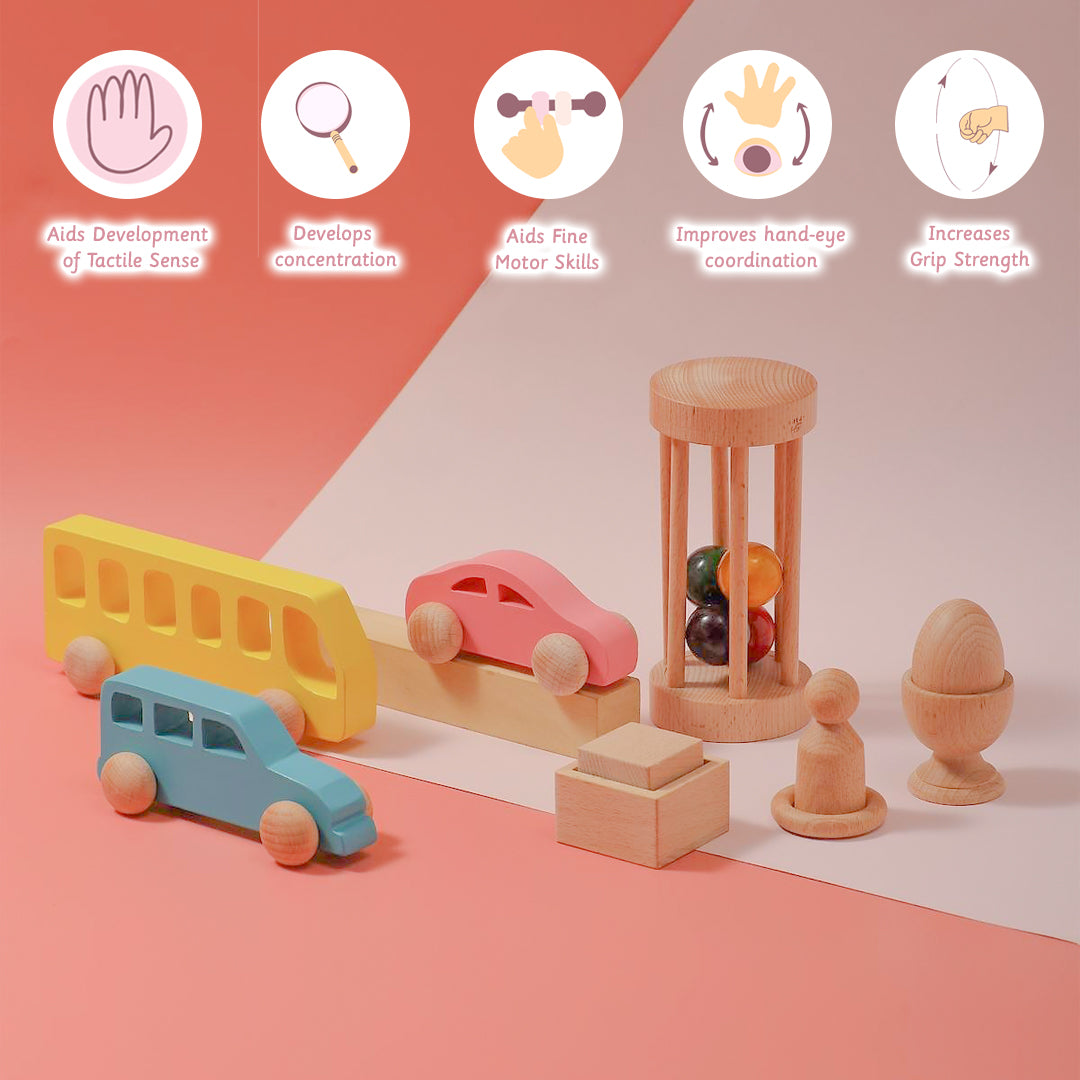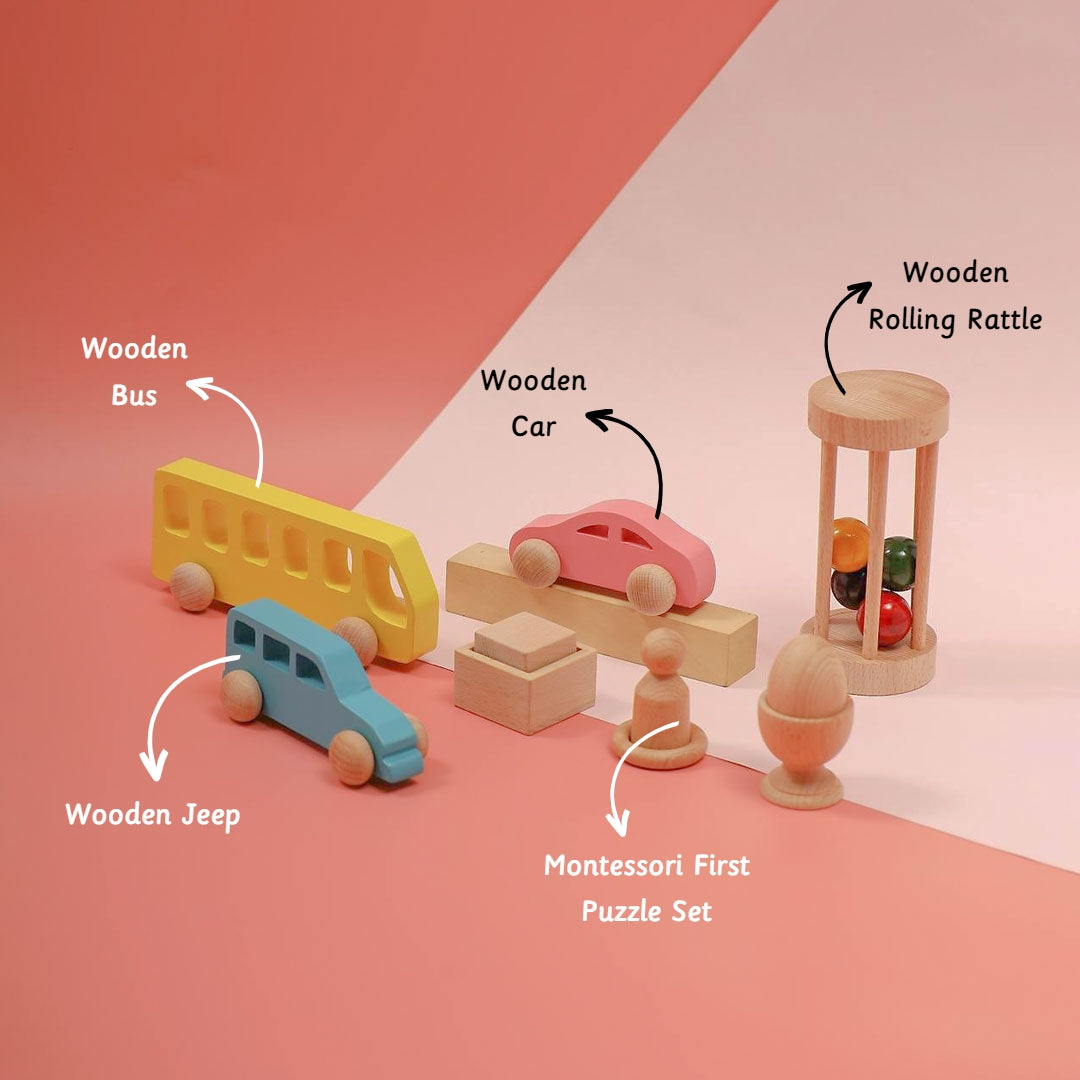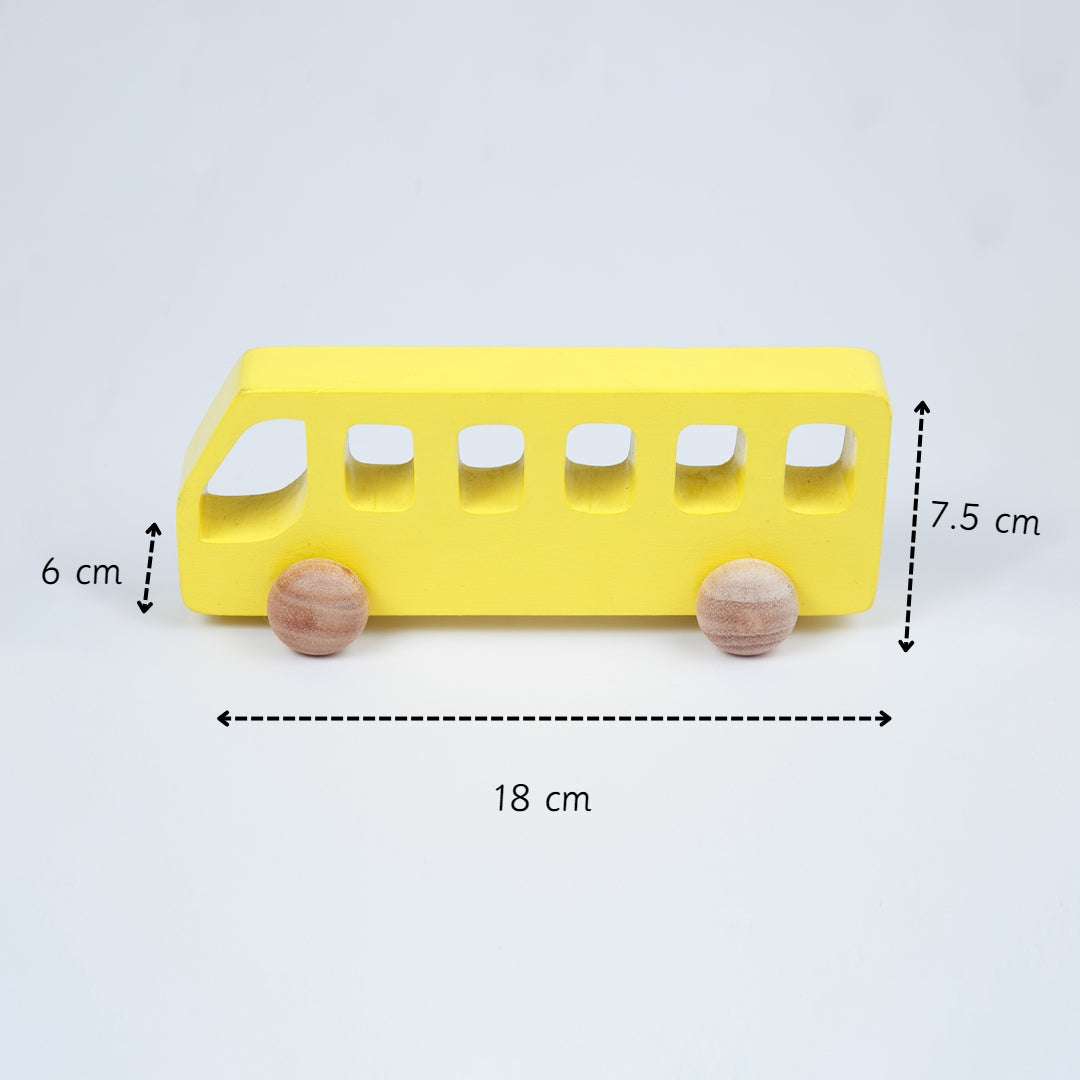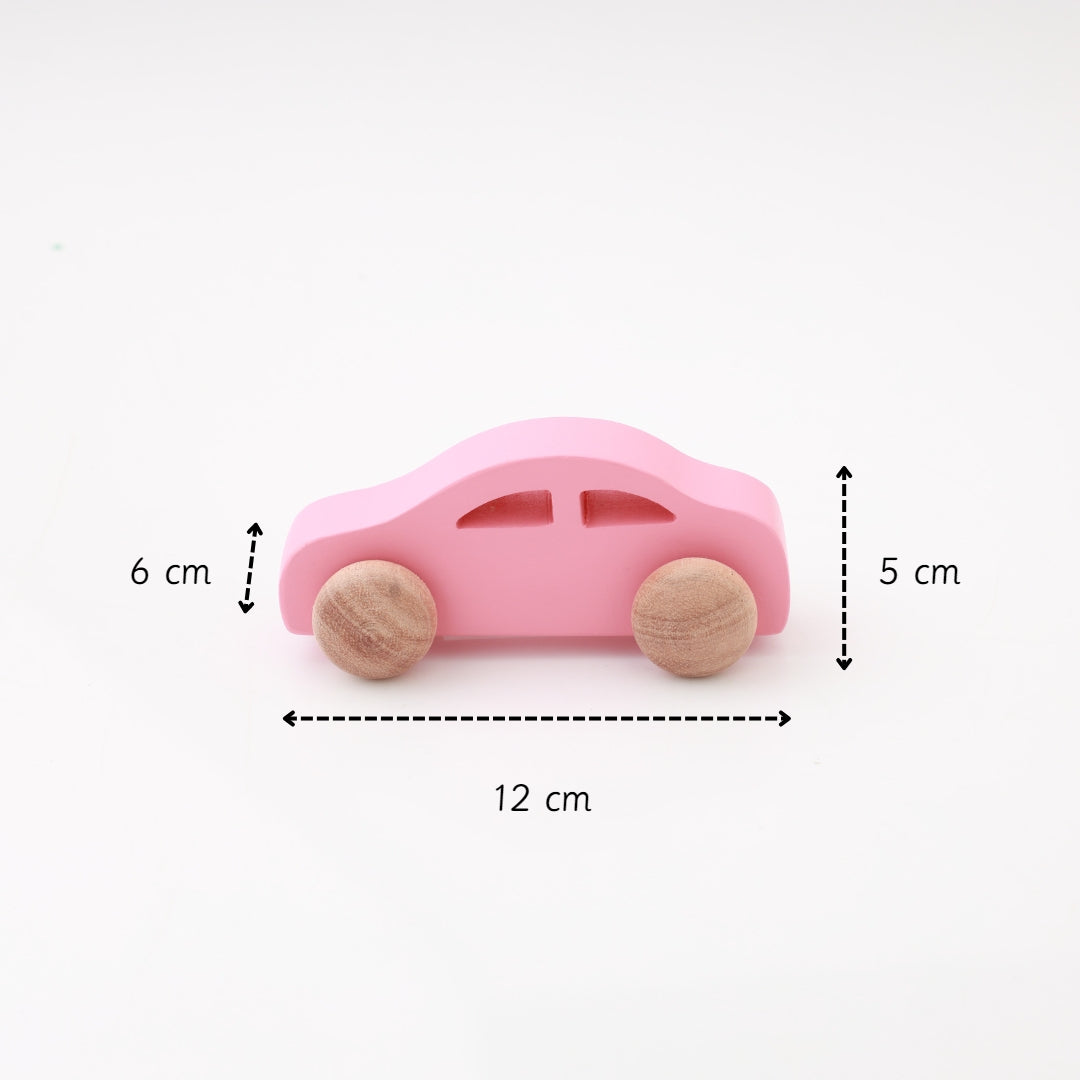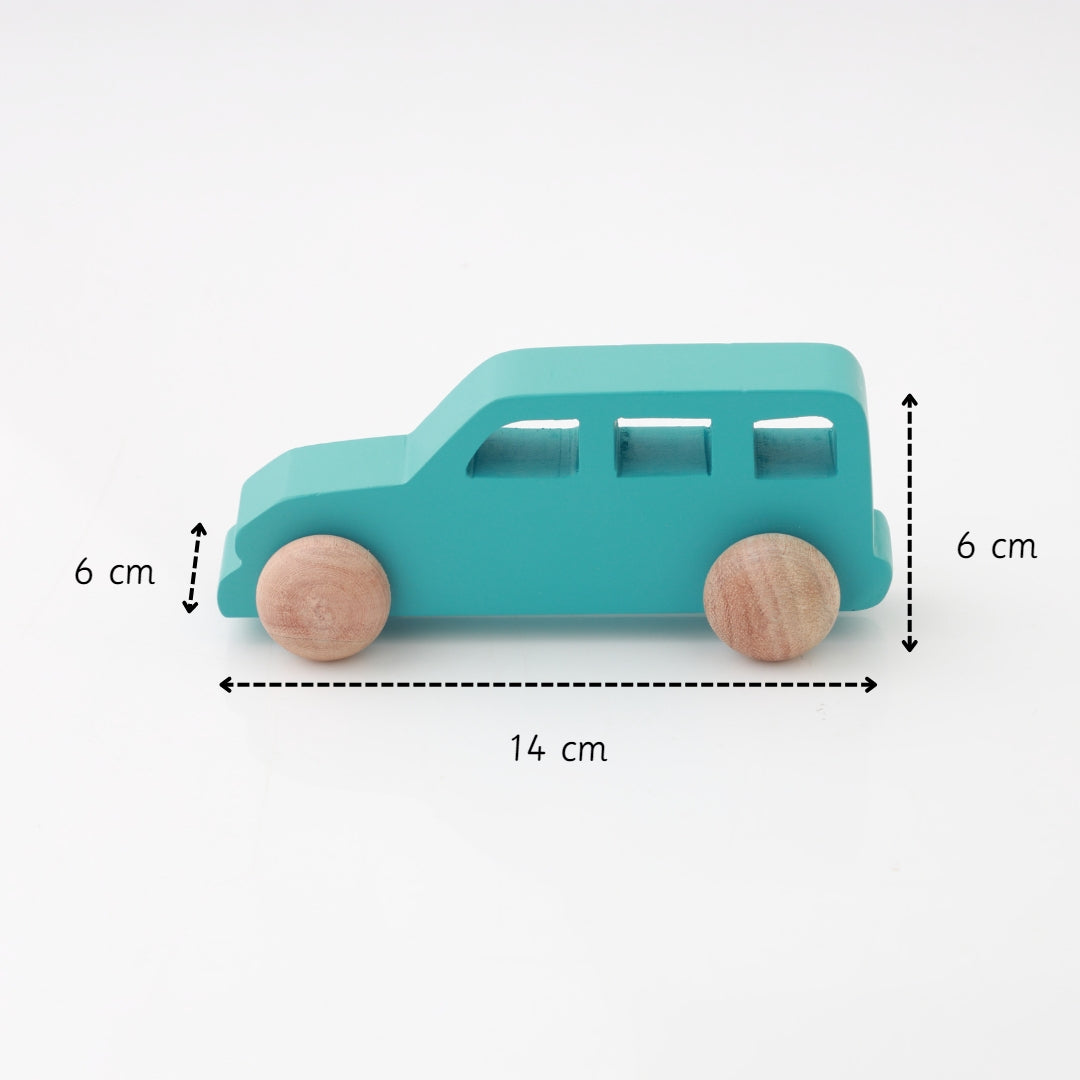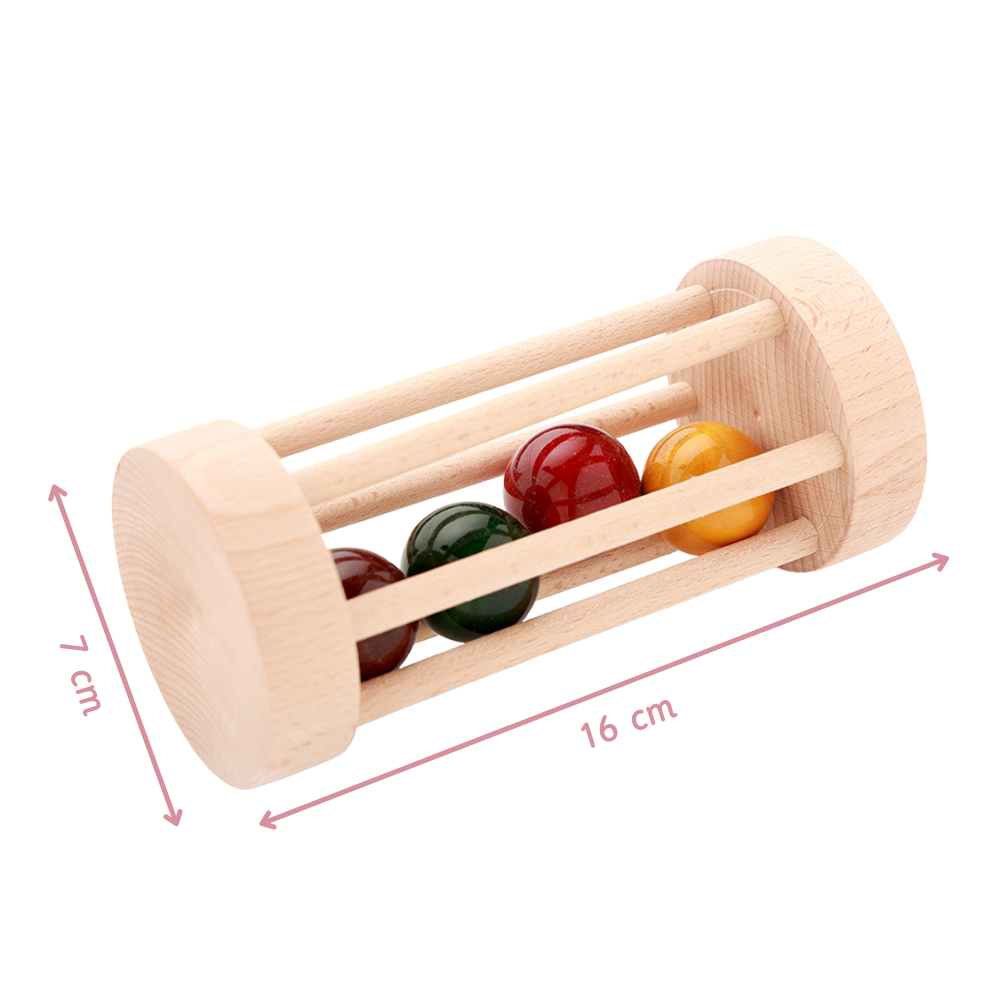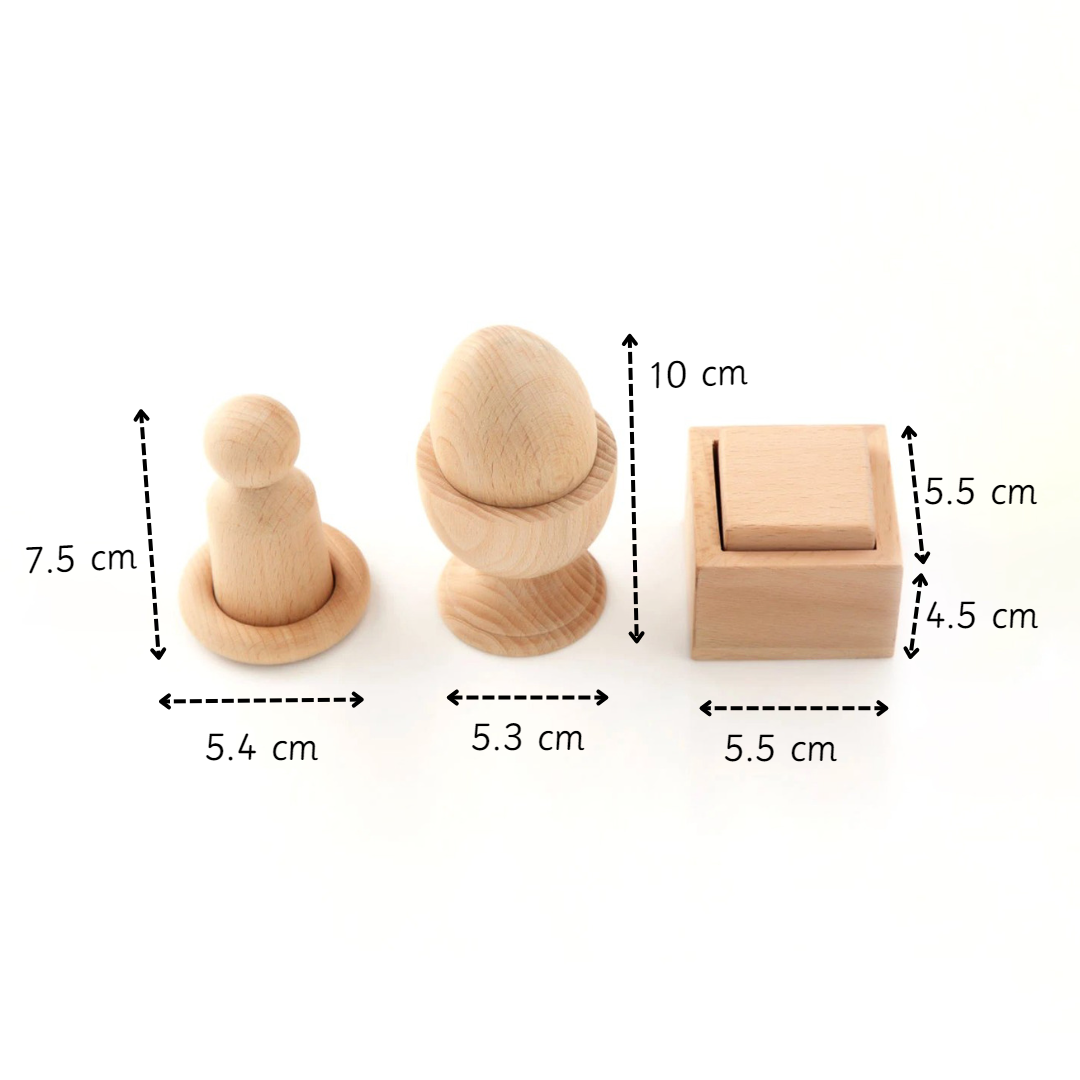 6 Months +
Montessori Kit 6M+
Age Appropriate| Curated by experts | Ideal for problem-solving | Aids Hand-eye Coordination| Crawling aids | Mid-line crossing | Spatial awareness
Sale price
₹2,300.00
Regular price
₹2,695.00
Tax included. Bundle savings: ₹ 395/-

Why Aririo's Montessori Kit?
Curated age-appropriately by Montessori experts
Helps with Hand-eye Coordination.
Aids Gross motor development.
Supports mid-line crossing
Smoothly finished in sturdy wood
Each product is handcrafted with care and perfection with child-safe paints.
Perfect crawling aids that will encourage movement
Offers opportunity to understand cause and effect
The perfect Montessori kit for 6Month old infant
Are you confused about what to buy for your 6-month-old? 
No more worries! Here is a perfect Montessori kit that has been developed by experts to support your child's growth over the following three months. This set is the ideal combination of toys that encourage crawling, strengthening their wrist, aiding problem solving skills & improve cognition. 
The rolling rattle might be the ideal slithering or crawling companion. Your child will enjoy rolling, slithering, or crawling behind the rattle multiple times. This will work out their muscles and strengthen their core as a result.
The push toys will develop a lifelong bond with your child because they can use them from the time they can slither all the way up to pretend play. When they start walking, these vehicles can be converted into pull toys by adding a rope. The child develops their spatial awareness & sense of direction when they push the toy towards a target. Their grasp will become stronger & more refined as they learn to coordinate their fingers to push the toy.
When the kid is able to sit securely without assistance, the egg and cup from the first puzzle can be introduced. Once they are shown how to use it, they will explore it in a variety of ways, which will help them with problem-solving and help them comprehend cause and effect. When they have sufficiently learned and explored the egg and cup, they can then go on to the cube and box. The peg and ring will be the last to be introduced in this set because they require more precise movements. These puzzles also help with midline crossing, that is aiding the body to reach for objects on one side with the help of the hand from the opposite side. These puzzles create the ideal first puzzle set for your child when put together. 

Dimesnion:
Car- 5.5 x 11 x 5 cm
Jeep - 5 x 14 x 5.5 cm
Bus - 5.5 x 18 x 7 cm
Rolling rattle- 7.5 x 15.5 x 8.5 cm
Montessori First Puzzle-
Egg&Cup- 5.3 x 5.3 x 10cm
Peg&Ring- 5.4 x 5.4 x 7.5 cm
Box&Cube- 5.7 x 5.5 x 4.5 cm
---
Product Weight:
Car - 70g
Jeep - 88g
Bus - 150g
Montessori First Puzzle - 216g
Rolling rattle- 180g
---
Package Content:
1 Car
1 Jeep
1 Bus
1 Montessori First Puzzle
1 Rolling rattle
Material:
Beechwood
| | |
| --- | --- |
| | Clean with a damp cloth |
| | Avoid washing with water |
| | Do not apply chemicals |
| | Avoid exposure to sunlight |
Your love is the only mission we work for! If you are not happy, please get back to us within 7 days for return/ exchange/ refunds. Call or whatsApp on 8939992452 Else mail to help@arirotoys.com
Know More
Montessori Kit 6M+
Sale price
₹2,300.00
Regular price
₹2,695.00