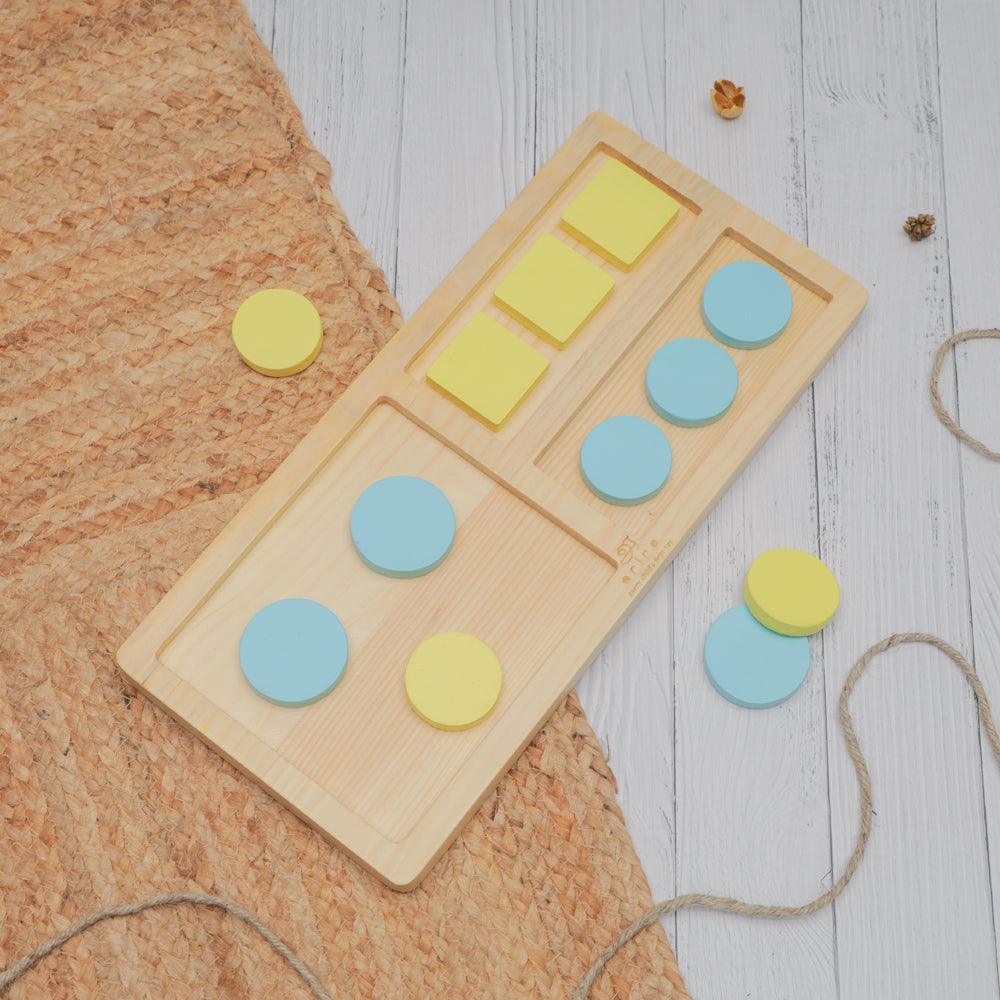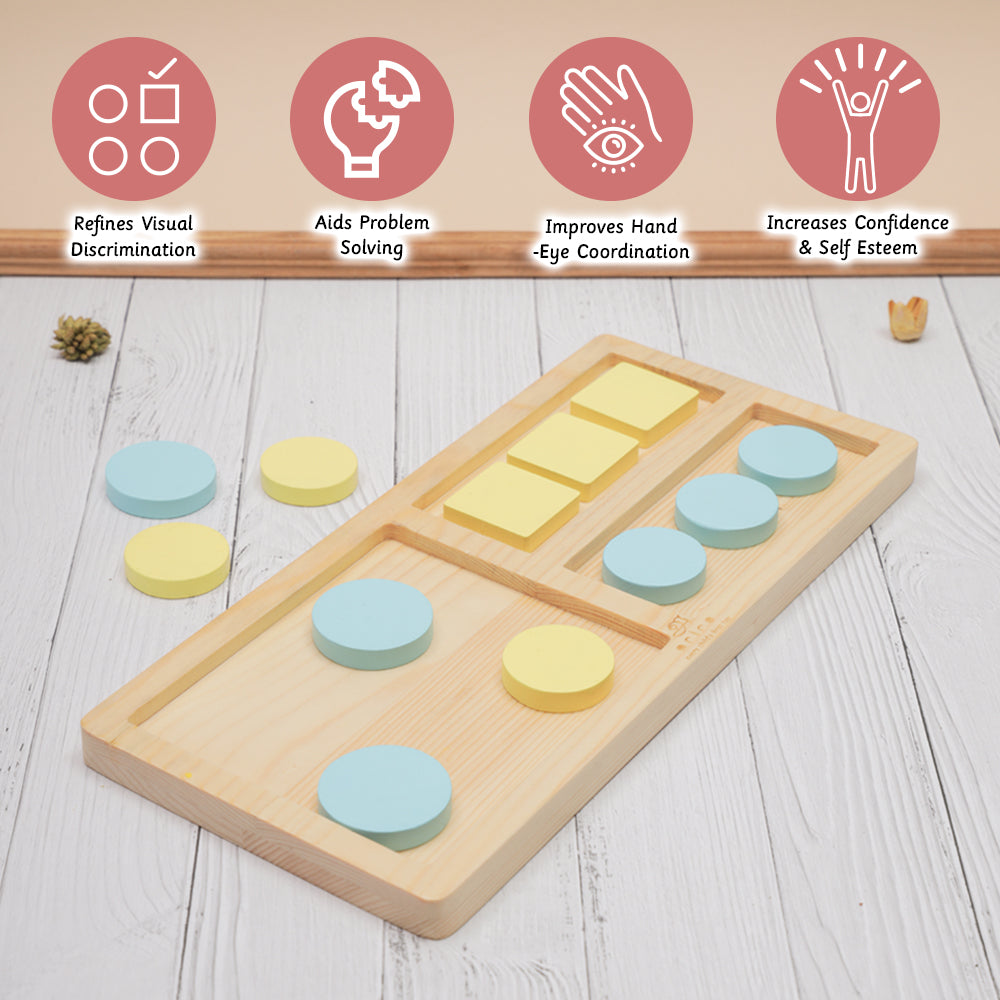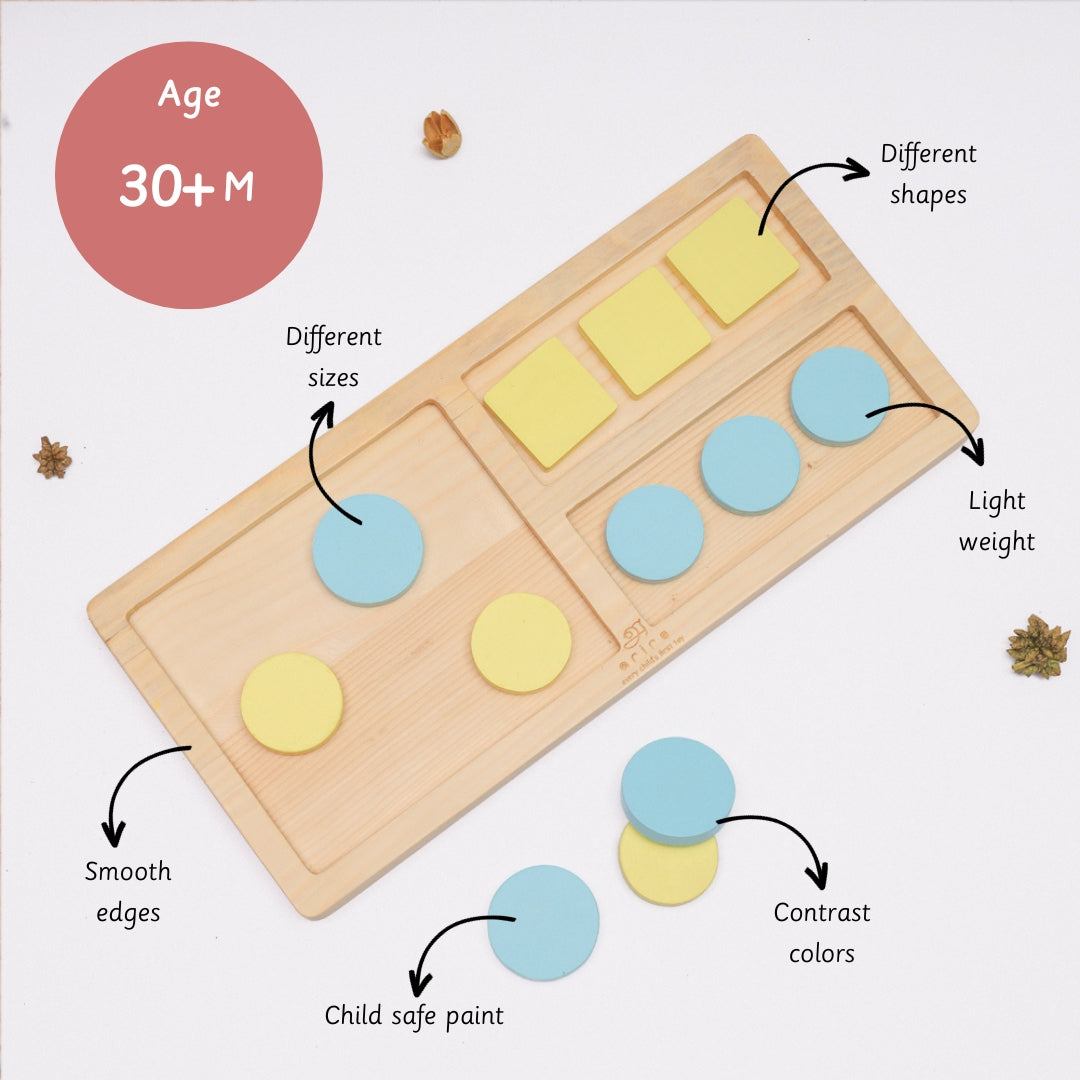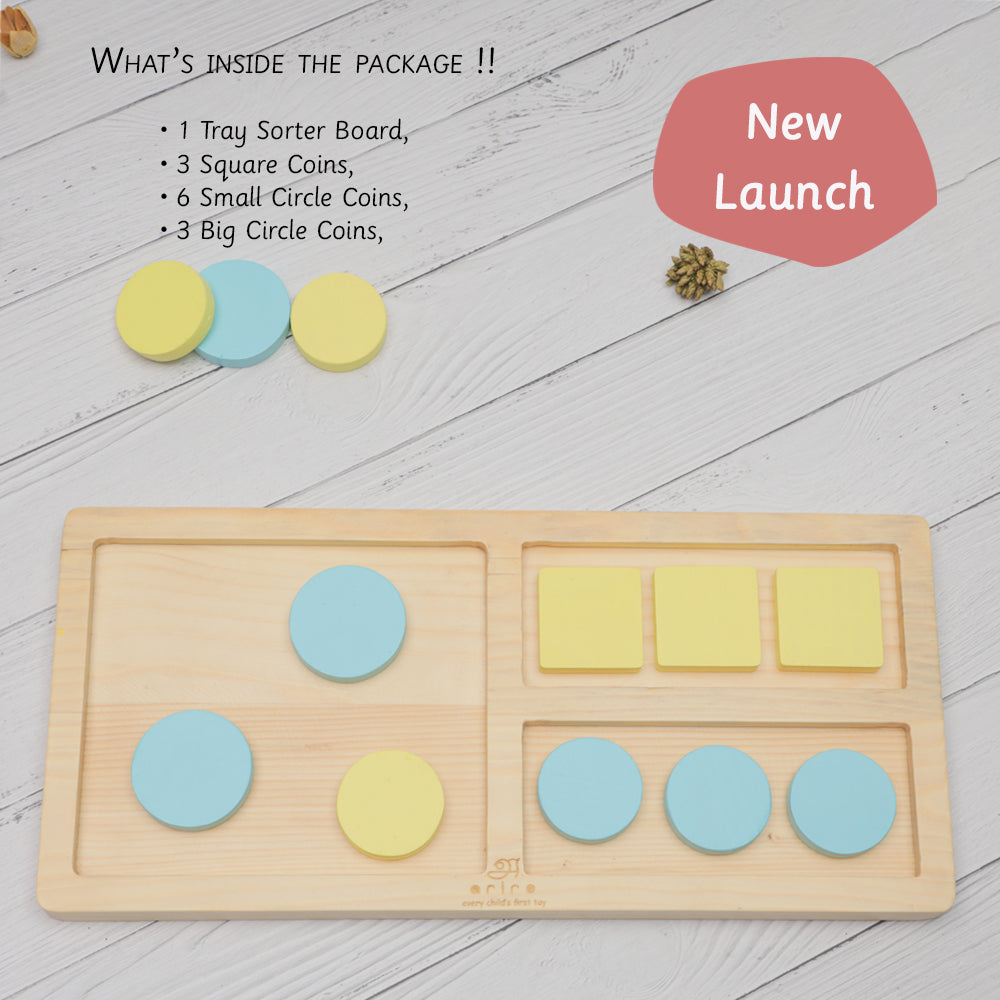 Refines Visual Discrimination | Aids Reasoning | Enhances Problem Solving
Sale price
₹900.00
Regular price
₹1,000.00
Tax included.
Is your toddler interested in categorising?
This 3 in 1 sorting tray helps your little one in various stages
It offers sorting by colour, shape and size enticing your curious little one
Aids refinement of visual discrimination
Supports reasoning and problem-solving
Helps with Hand-eye Coordination.
Aids Fine motor development
Edges are blunt with an overall smooth finish
Child-safe paint and sturdy material
Montessori Wooden Sorting Tray 
A simple wooden tray that aids toddlers to experience three different types of sorting based on their developmental stage. 
Why Does Your Toddler need sorting Activity? 
> Toddlers around 30 months are refining their visual discrimination and sorting is the right way to sharpen this skill. 
> Sorting also helps with reasoning, as it requires them to think why they are sorting in a certain way. 
> Sorting Activity supports problem solving and cognition
Ariro's Tray sorted comes with three different levels of sorting 
Level 1: Colour Sorting 
> This is simple and easy for the child to understand the sorting metric. This is introduced first before the other stages are offered. 
Level 2: Shape Sorting 
>In this level the focus falls on the shape and hence the elements are of the same colour. The child takes a bit more time to process this and sort 
Level 3: Size Sorting 
>This level is a the highest order of sensorial sorting where the child needs to sort the same shape with the same colour but of different sizes. This requires the child to concentrate and sort. 
Dimesnion ( L x B x H in cm):
38 x 17.5 x 2
---
Product Weight:
550g
---
Package Content:
Tray Sorter Board- 1
Square Coins- 3
Small Circle Coins- 6
Big Circle Coins- 3
Your love is the only mission we work for! If you are not happy, please get back to us within 7 days for return/ exchange/ refunds. Call or whatsApp on 8939992452 Else mail to help@arirotoys.com
Know More
Tray Sorter
Sale price
₹900.00
Regular price
₹1,000.00