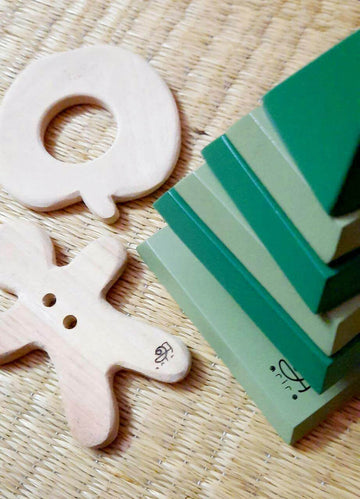 The open-ended nature of wooden toys means your child will be able to use the same item in multiple different ways. Wooden toys also help children build hand-eye coordination. Wooden toys hold great educational value because of their simplicity. Wooden toys are just innovative. 
WHY WOODEN TOYS ARE BETTER THAN PLASTICS?
Wooden toys do not contain any chemicals whereas plastic toys contain chemicals and toxins.
Wooden toys can endure rough treatment and do not have any sharp edges. So Wooden toys are safe.
Wood is a resilient material and it has a longer life span so the wooden toys are durable and last for generations.
Wooden toys are bio-degradable and are often recycled. Wooden toys are Eco-friendly.
Wooden toys are a better option for infants since they often stick toys in their mouth, wood is indeed a safer alternative to plastic or metal.
The paints used on the wooden toys are free from toxic chemicals.
 BENEFITS OF NEEM WOODEN TOYS
Neem wooden toys are clearly anti-fungal, anti-bacterial and anti-viral.
Neem wooden toys are more durable and resistant to insect attacks.
Neem wood teether- Satisfy the teething needs of the babies as well as boost their immunity.
Ariro offers a wide range of wooden toys concentrating on the age group between 0-3. Ariro wooden toys include the following products,
Teethers
Stackers
Rattles
Puzzle
Sliders
Mobiles