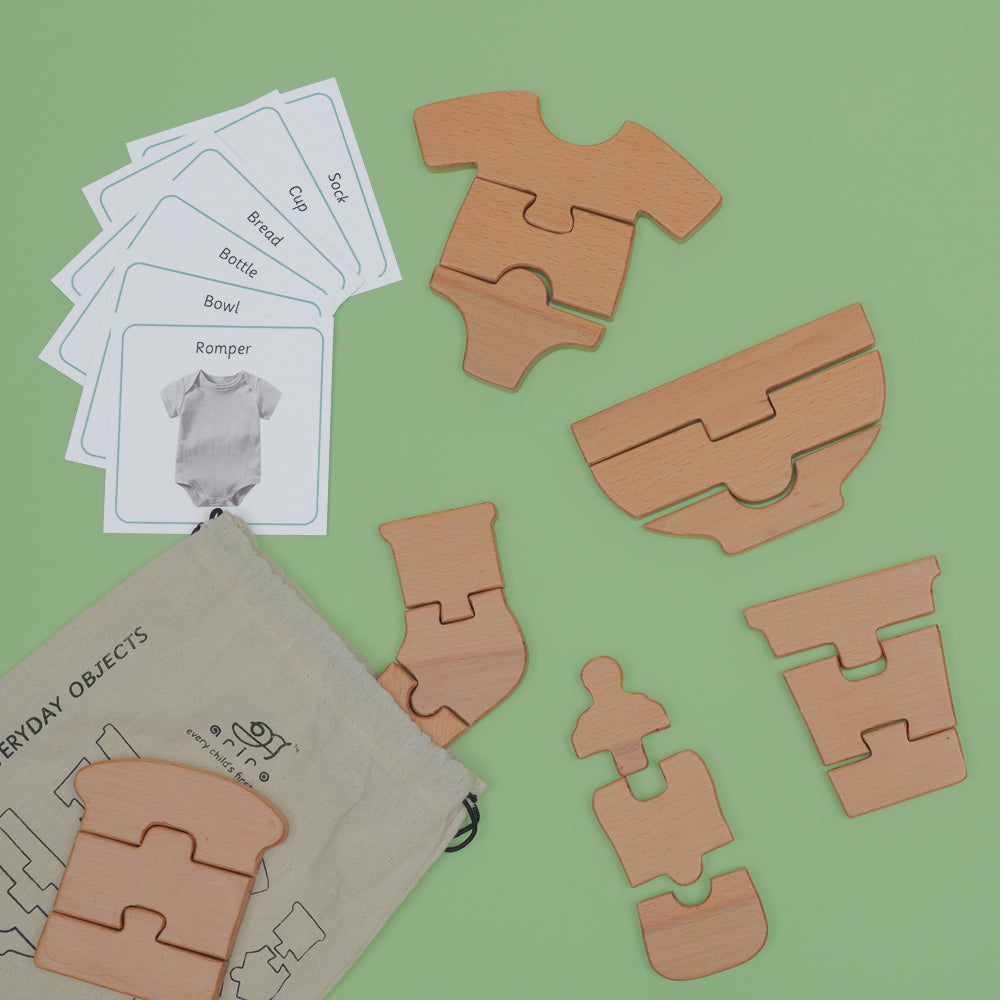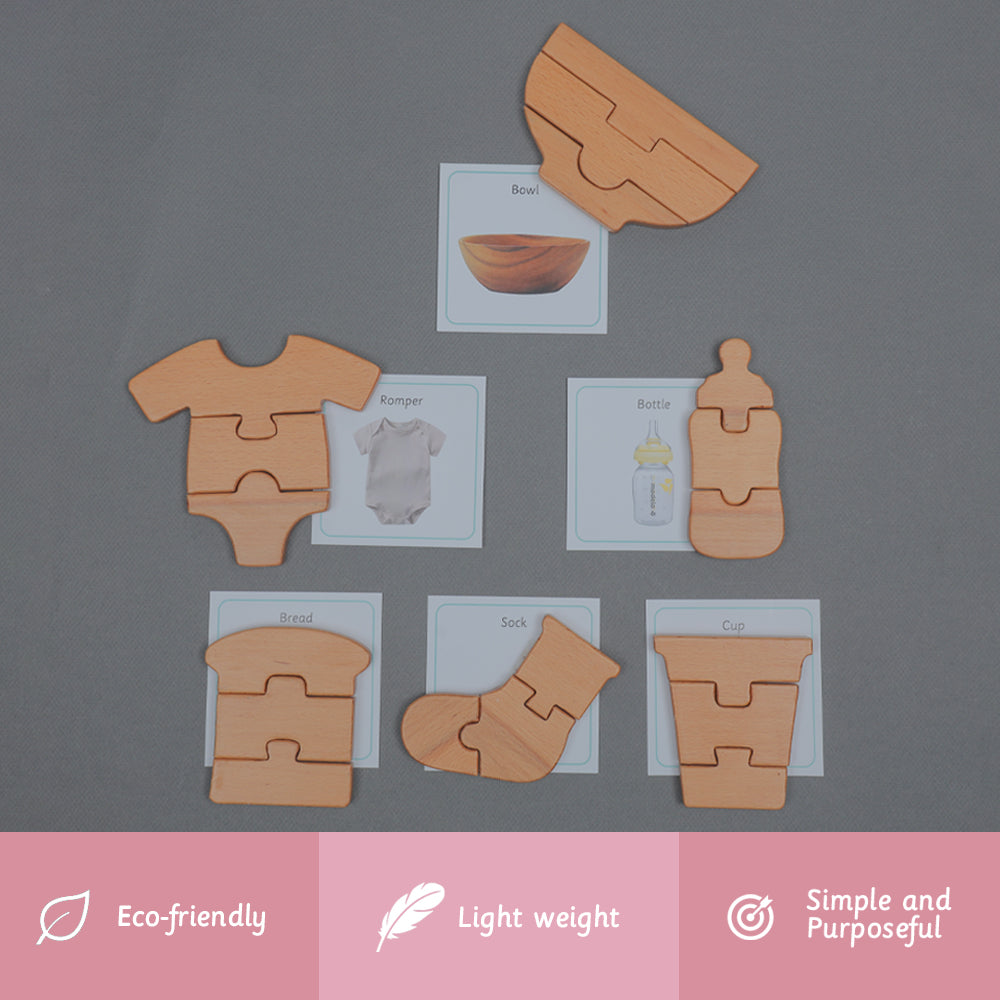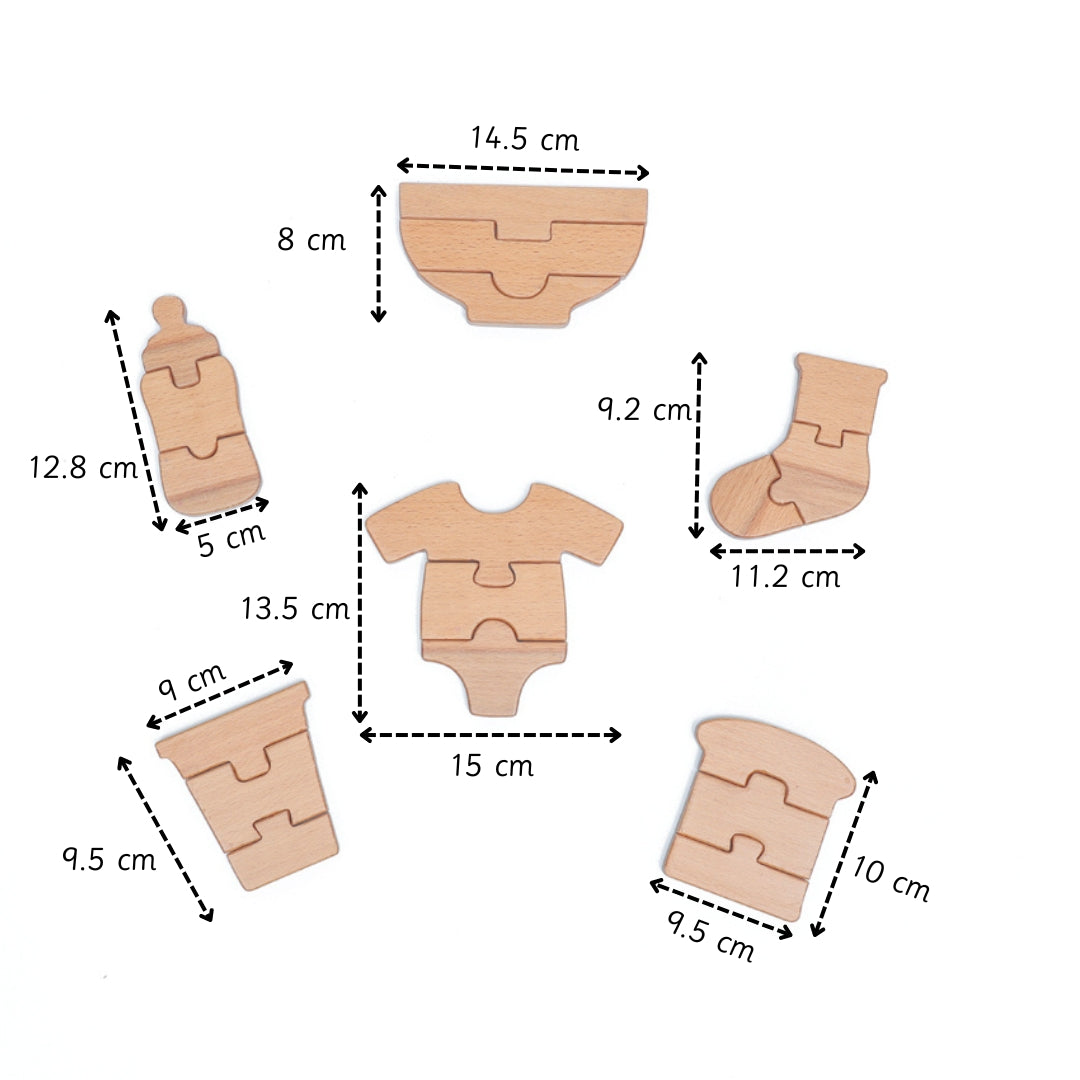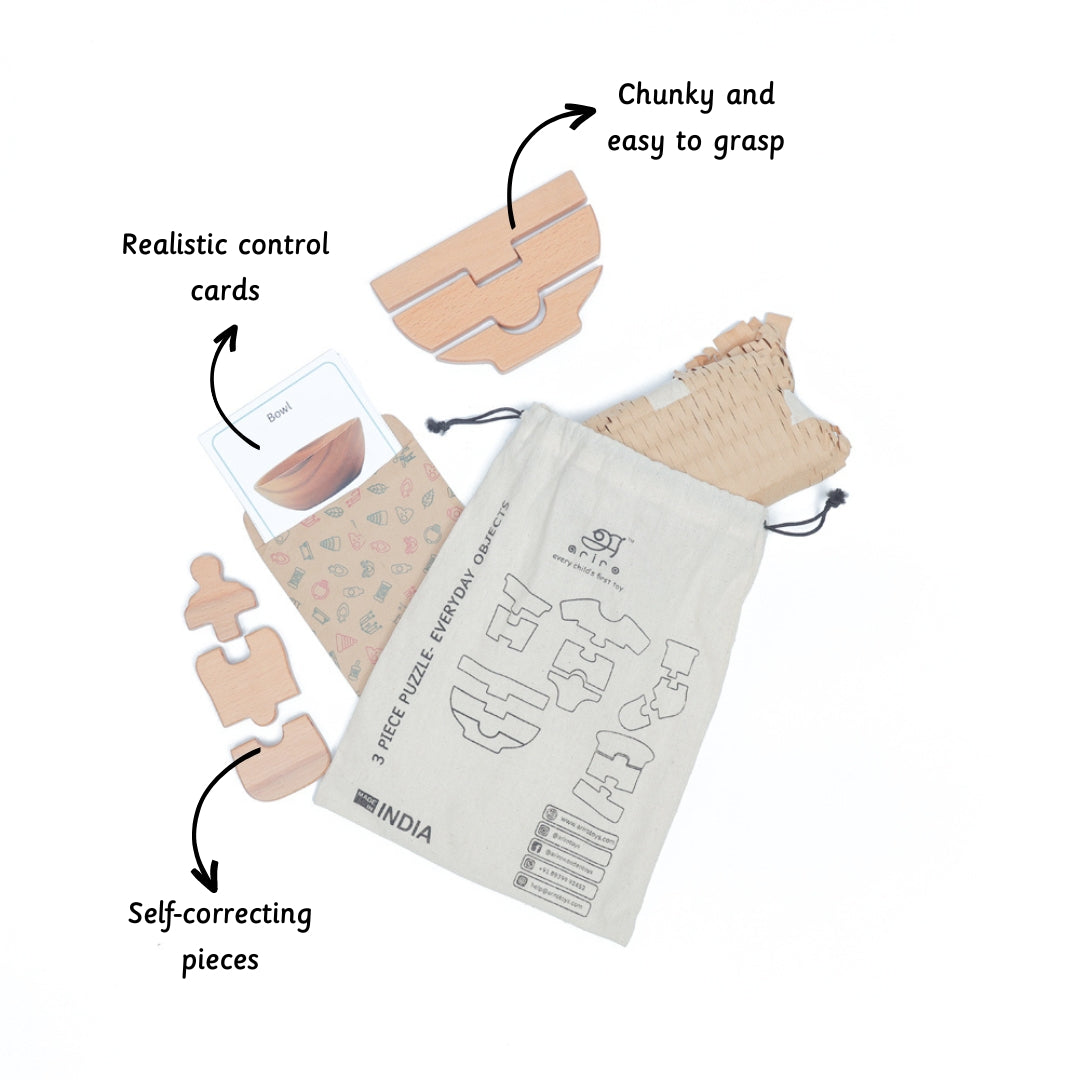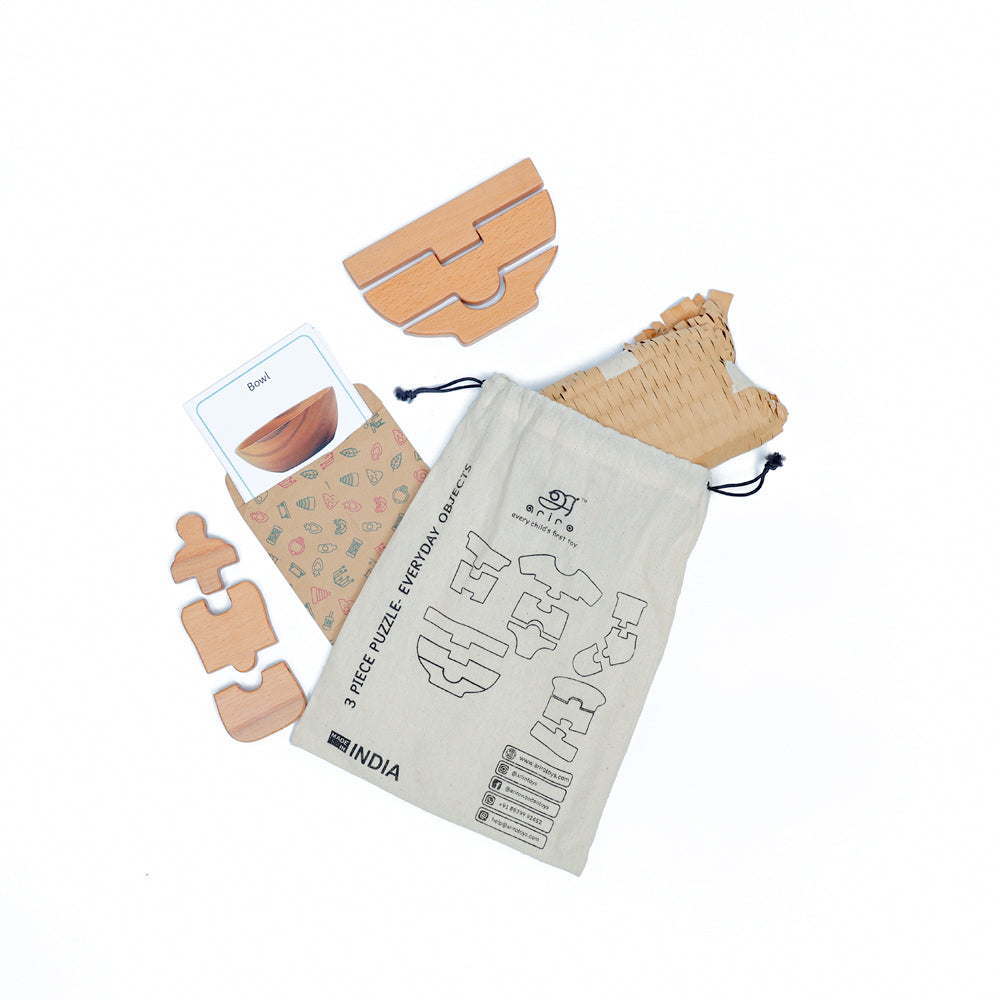 30 Months +
3 Piece Puzzle- Everyday Objects
Develops fine motor skills | Encourages attention to detail | Improves concentration | Supports positioning schema | Enhances eye-hand coordination | Strengthens visual perception | Builds problem-solving skills | Boosts logical thinking skills
Sale price
₹1,199.00
Regular price
Tax included.
Why Ariro's 3 Piece puzzle?
Is your toddler working on their puzzle-solving abilities with two-piece puzzles?
It's time to introduce them to three-piece puzzles that has 18 pieces all together, so they can challenge themselves more.
This puzzle becomes more challenging as there are no colours to differentiate the objects from each other
This builds their focus and enhances their observatory skills
Has a set of control cards that will show a realistic image of the object they are putting together helping them to connect between abstract pieces to the real object.
There can be several levels and ways to explore and manipulate these puzzles
Made from sturdy beech wood these are safe for your little one
Ways to play the 3-piece Puzzle 
- Introduce the concept with the pieces from one object only 
- Show them how to match the piece they have solved, to the card with the realistic image 
- Talk about the object and give them examples from their routine or from their early experiences. This will enrich language. 
- Introduce more objects as the child becomes familiar with the concept. 
- Encourage matching activity once the child has mastered fitting all the objects. Allow them to solve the puzzles and give them the control cards so they can match. 
- Make the play interesting with games, pick a card and ask them to find the pieces of that object from the pile. 
- Match the objects to real objects from the environment 
- Trace one Entire object on a piece of paper and encourage the child to place the puzzle exactly on the outline 
Dimesnion:
---
Product Weight:
Material:
Beechwood
Child Safe Water Base Polish
| | |
| --- | --- |
| | Clean with a damp cloth |
| | Avoid washing with water |
| | Do not apply chemicals |
| | Avoid exposure to sunlight |
Your love is the only mission we work for! If you are not happy, please get back to us within 7 days for return/ exchange/ refunds. Call or whatsApp on 8939992452 Else mail to help@arirotoys.com
Know More
3 Piece Puzzle- Everyday Objects
Sale price
₹1,199.00
Regular price