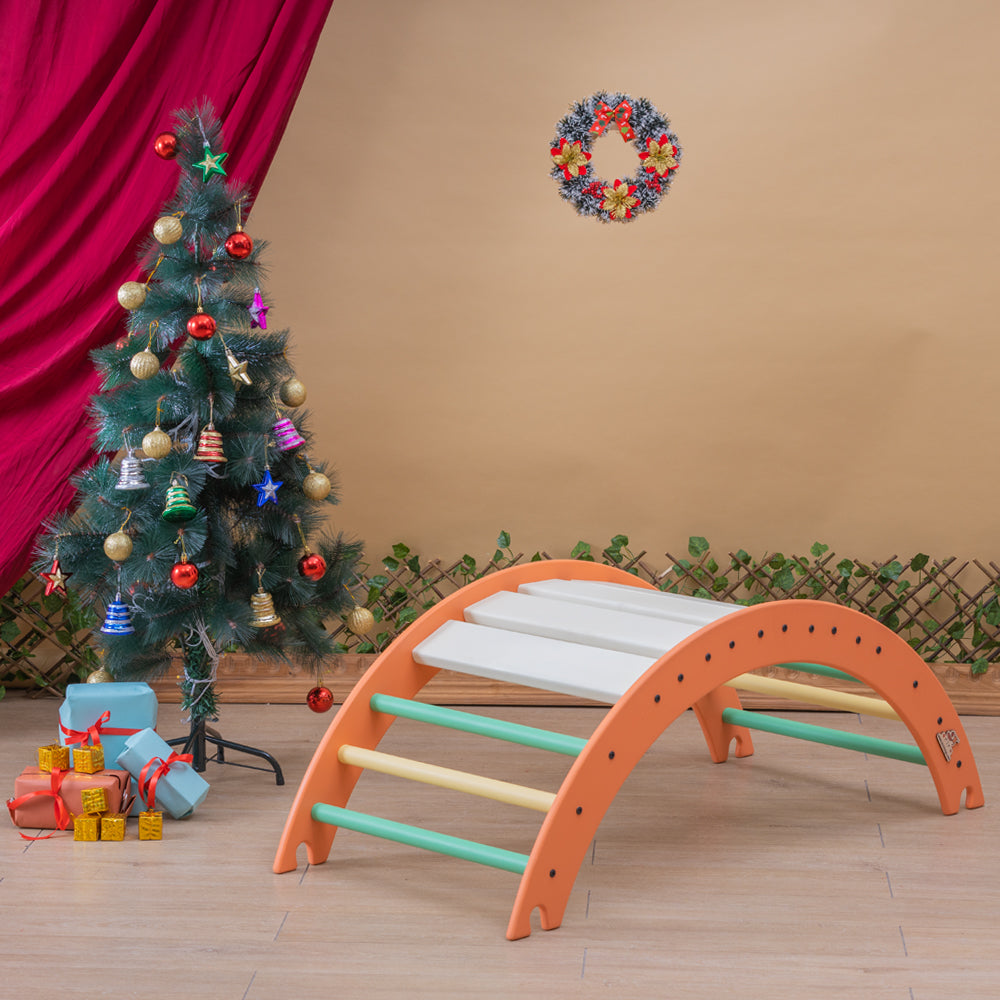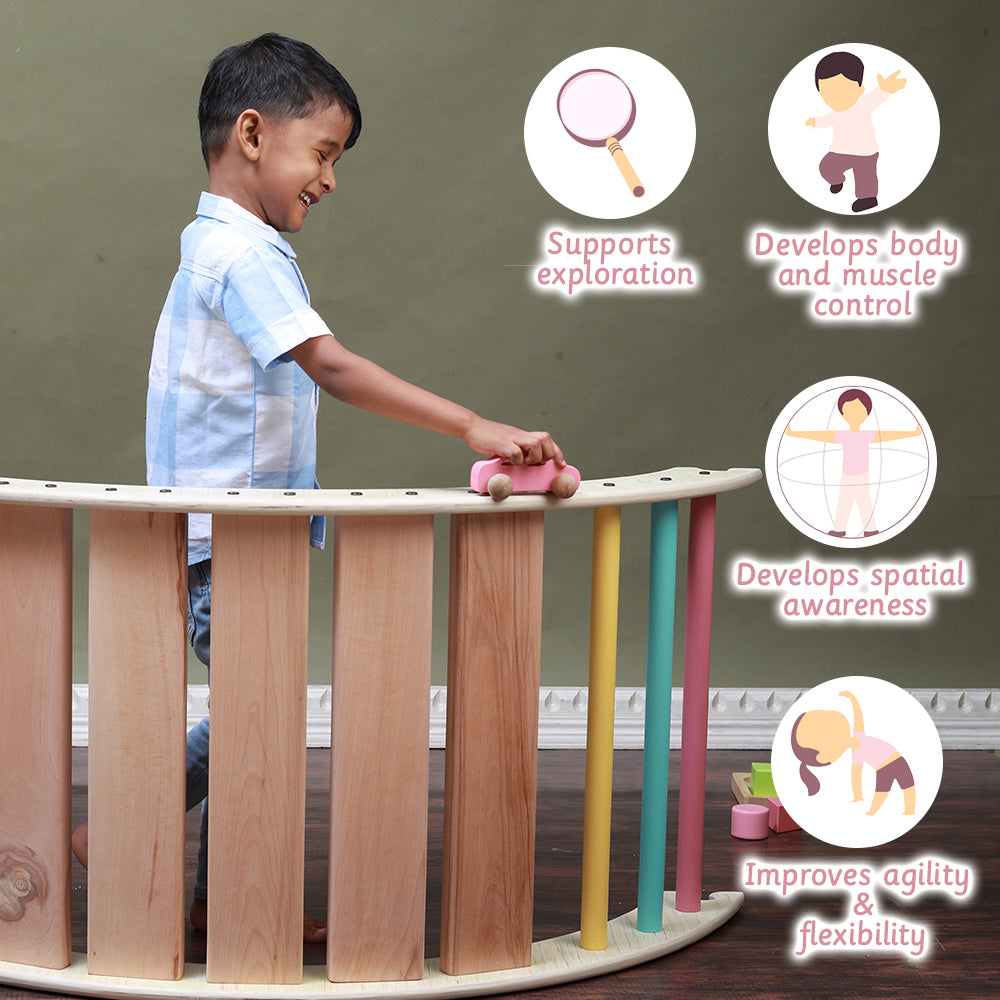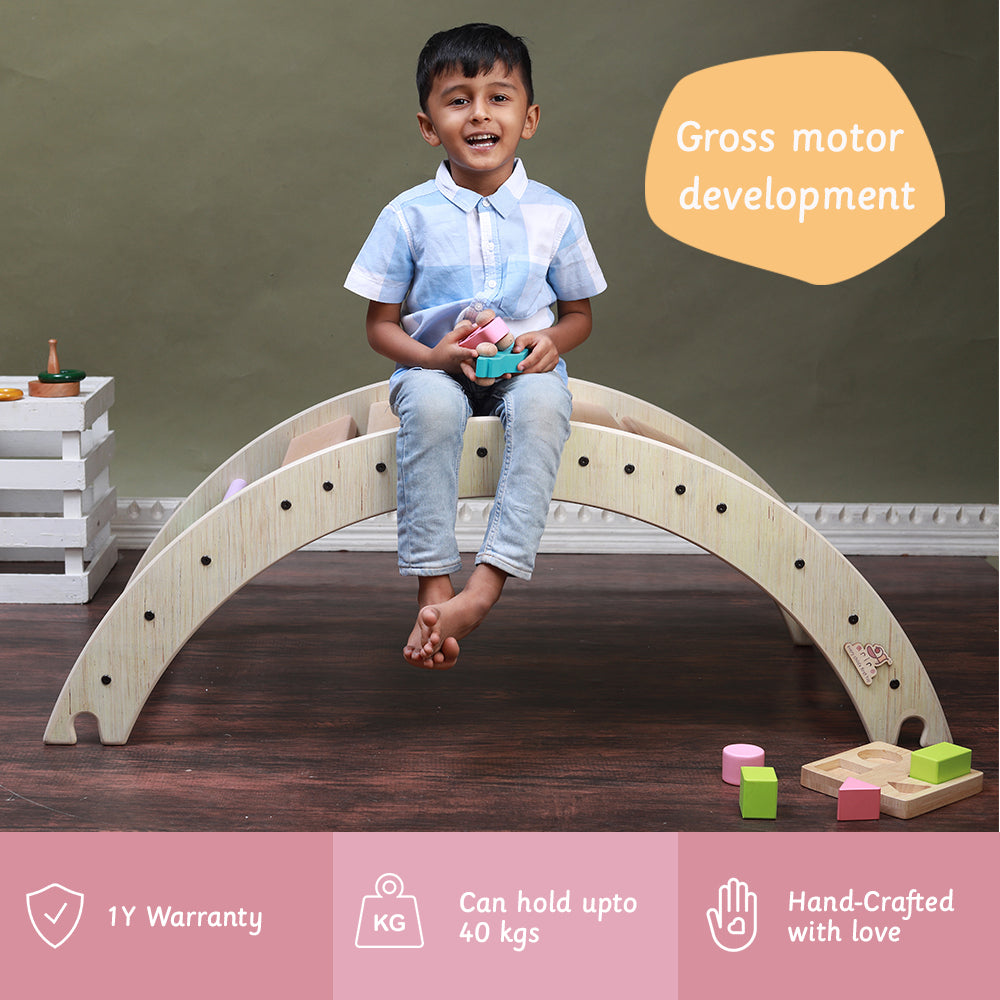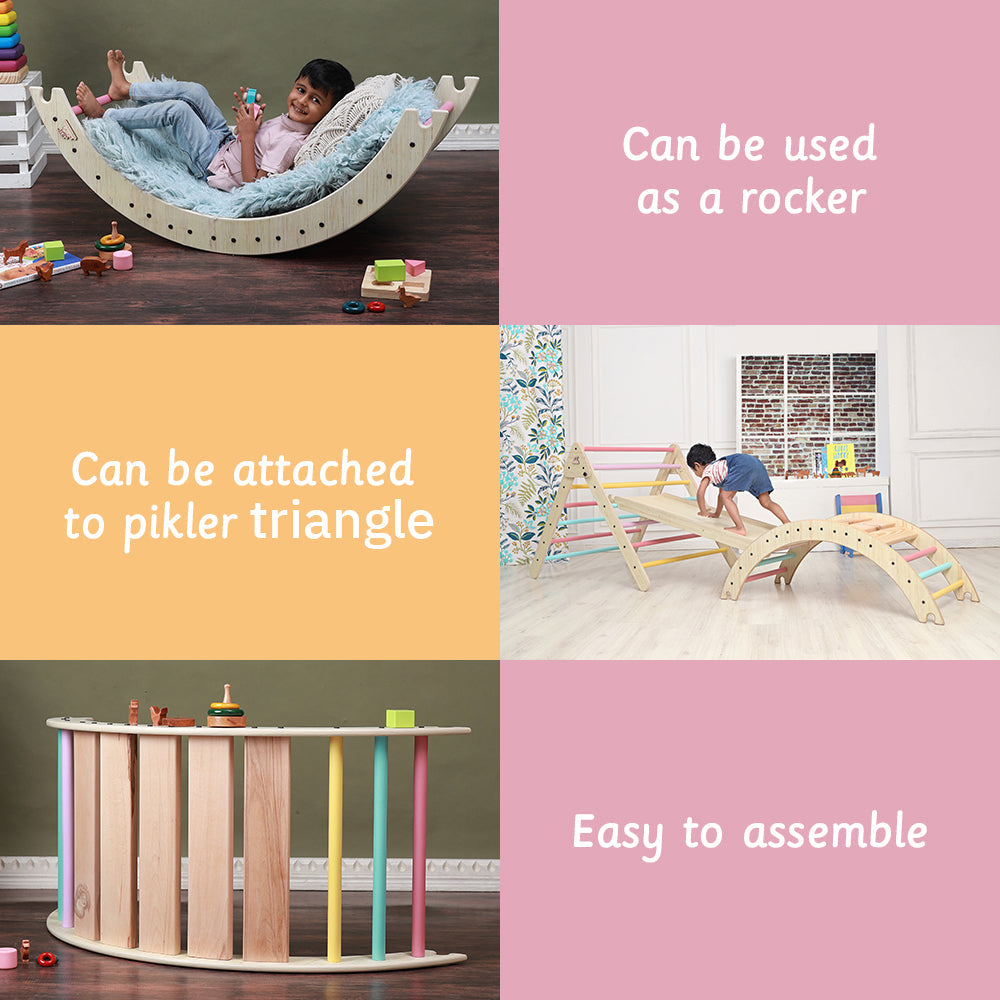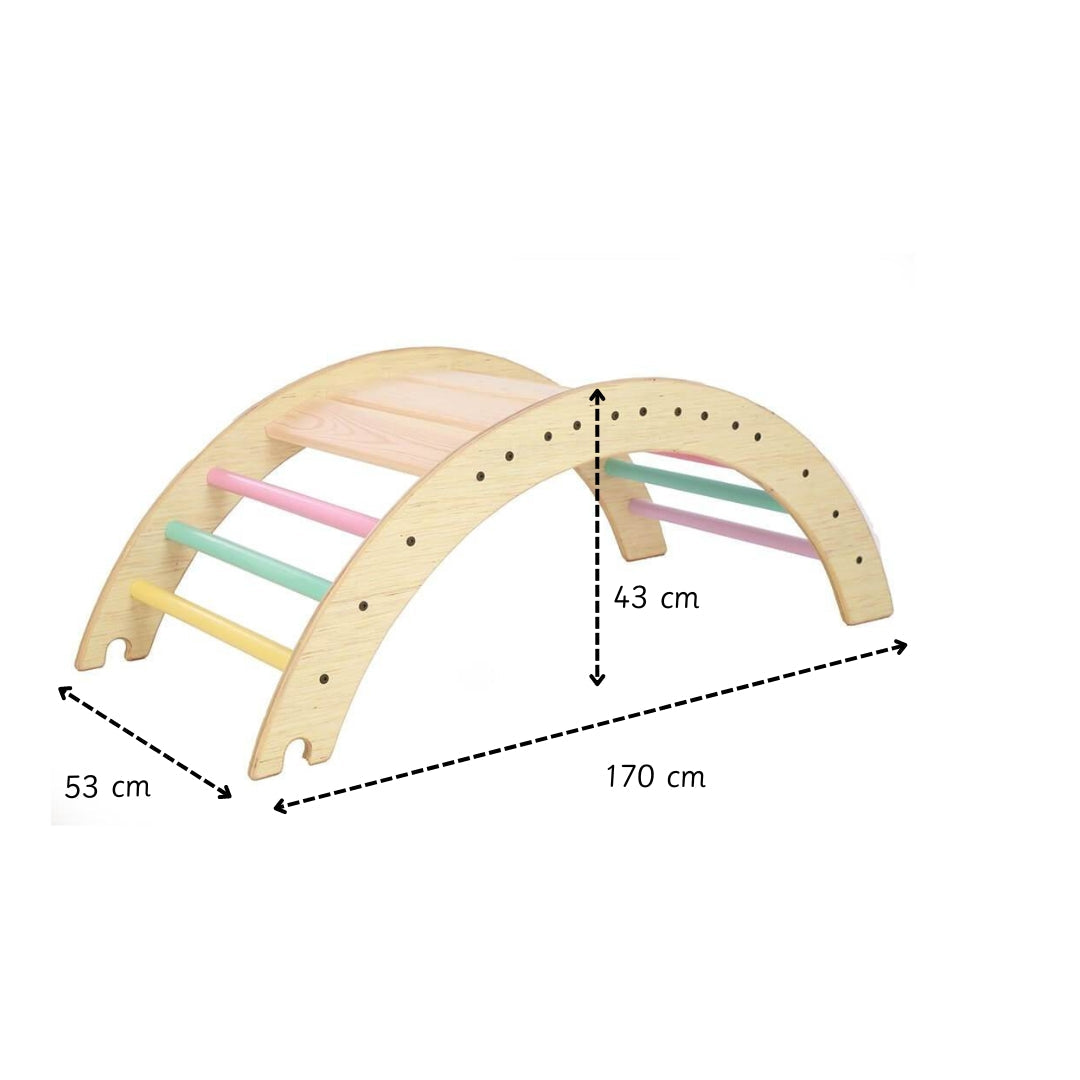 9 Months +
Pikler Climbing Arch- Holiday Edition
Supports development of all muscle groups | Helps build body awareness | Promotes independence | Aids build resilience | Increases self esteem | Develops a healthy body scheme | Encourages independent play
Sale price
₹10,119.00
Regular price
₹11,499.00
Tax included.
Why Ariro's Pikler Climbing Arch?
Is your Toddler climbing on everything?
Movement is the way they build themselves both physically and mentally
Hence the right aid like Pikler Arch will enable them to test their limits in a safe way
They understand how their body works with objects
Their muscles strengthen aiding their gross motor development
They become more independent & confident
This is a sturdy structure, made from strong and safe materials that ensures the safety of your toddler
Comes with a 1year Warranty
This structure can also be used as a rocking toy, football goal post, pretend play aid, tent, crawl tunnel and more
You can also use it to hang mobile elements for an infant
Attach this to the Pikler Triangle making a bigger set-up
| | |
| --- | --- |
| | Holds upto 40 Kgs |
Visit related Blog
Climbing arch for toddlers 
The pickler arch is the child's first climbing frame and is ideal for a child to pull up to stand and to start their climbing journey

Gross-motor Development indoors
The arch supports the child's need for gross motor movement within the safety of staying indoors. Climbing is a natural human instinct and the arch nurtures this instinct and also supports their need for exploration
Body and Muscle control for kids 
The arch is an excellent tool for your child to develop their muscles and body control. Climbing involves trial and error and safe risk-taking which teaches your child to face their fears and challenges that come their way. Climbing on the bars gives children sense of position of their body in space thereby developing spatial awareness. The pikler arch gives children opportunities to use all the limbs of their body and develop core muscle strength.
Cognitive development and Problem solving 
When children climb the arch, it builds their self-confidence and improves their self-esteem. You child's brain treats climbing the arch like a puzzle to be solved and the cognition involved in climbing teaches them to think logically and solve problems. 
Climbing Activity and benefits
Climbing also builds your child's whole body coordination and agility. Climbing at an early age teaches kids to adapt to new or unknown environments, and encourages goal-setting, determination, and planning. Climbing develops the vestibular system i.e. aids in the body's sense of balance as well as in proprioception i.e. awareness of the position and movement of the body. While climbing , children develop dexterity and improve their hand grip strength – this later results in a better pencil hold leading to superior handwriting skills. Apart from building core strength, climbing also increases stamina and flexibility. Climbing brings joy, is great fun and releases all the pent up energy in a productive manner
**parental guidance necessary at all time 
Dimesnion ( L x B x H in cm):
170 x 53 x 43
---
Product Weight:
9Kgs
---
Assembly :
Comes in flat packing and needs assembly. It takes about 10 minutes to set up. DIY approach, please get in touch with us if you have any questions; we'd love to chat. Follow the guidelines as listed below.
Download PDF
Your love is the only mission we work for! If you are not happy, please get back to us within 7 days for return/ exchange/ refunds. Call or whatsApp on 8939992452 Else mail to help@arirotoys.com
Know More
Pikler Climbing Arch- Holiday Edition
Sale price
₹10,119.00
Regular price
₹11,499.00